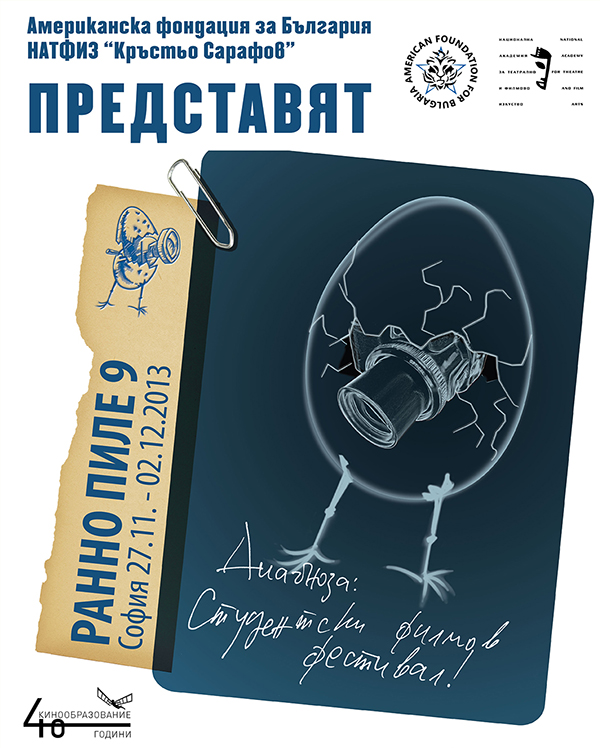 The 9th edition of Early Bird ISFF was held from November 27 till December 02, 2013 in Sofia, Bulgaria.
In this edition of the festival, we will have the opportunity to see 69 films from 21 universities from all over the world.
Early Bird 2013 will once again bring together students and teachers from NATFIZ, New Bulgarian University and Southwest University, as well as some of the world's largest film and television universities. The President  of the jury will be last year's winner of the Grand award - Barbara Vekaric (Croatia), and its members are the big names of Bulgarian cinema - Viktor Chuchkov and Kostadin Bonev.
At the Opening ceremony we will have the pleasure to watch the performance of students from NATFA from Prof. Jeni Pashova's class.