 Stateless
by Tawfik Sabouni
INSAS - Institut national supérieur des arts du spectacle et des techniques de diffusion, Belgium
Jury motivation
This movie brings us into the everyday life of too many people that try to fight for a better future, without forgetting where they come from. Through the eyes of the wonderful characters, we understand the difficulty to feel as a part of a community while still being who you are.
Synopsis
When Salma, a Syrian refugee, gets her residence permit, she discovers that the Belgian authorities have withdrawn her nationality and that of her son. Salma then fights for the recognition of their lost nationality.
Director's biography
Tawfik Sabouni is a Belgian-Syrian director and screenwriter. He studied cinema directing at INSAS from where he graduated. In addition to his training as an actor for two years, he worked as a director in several radio stations and he did also the dubbing of several series.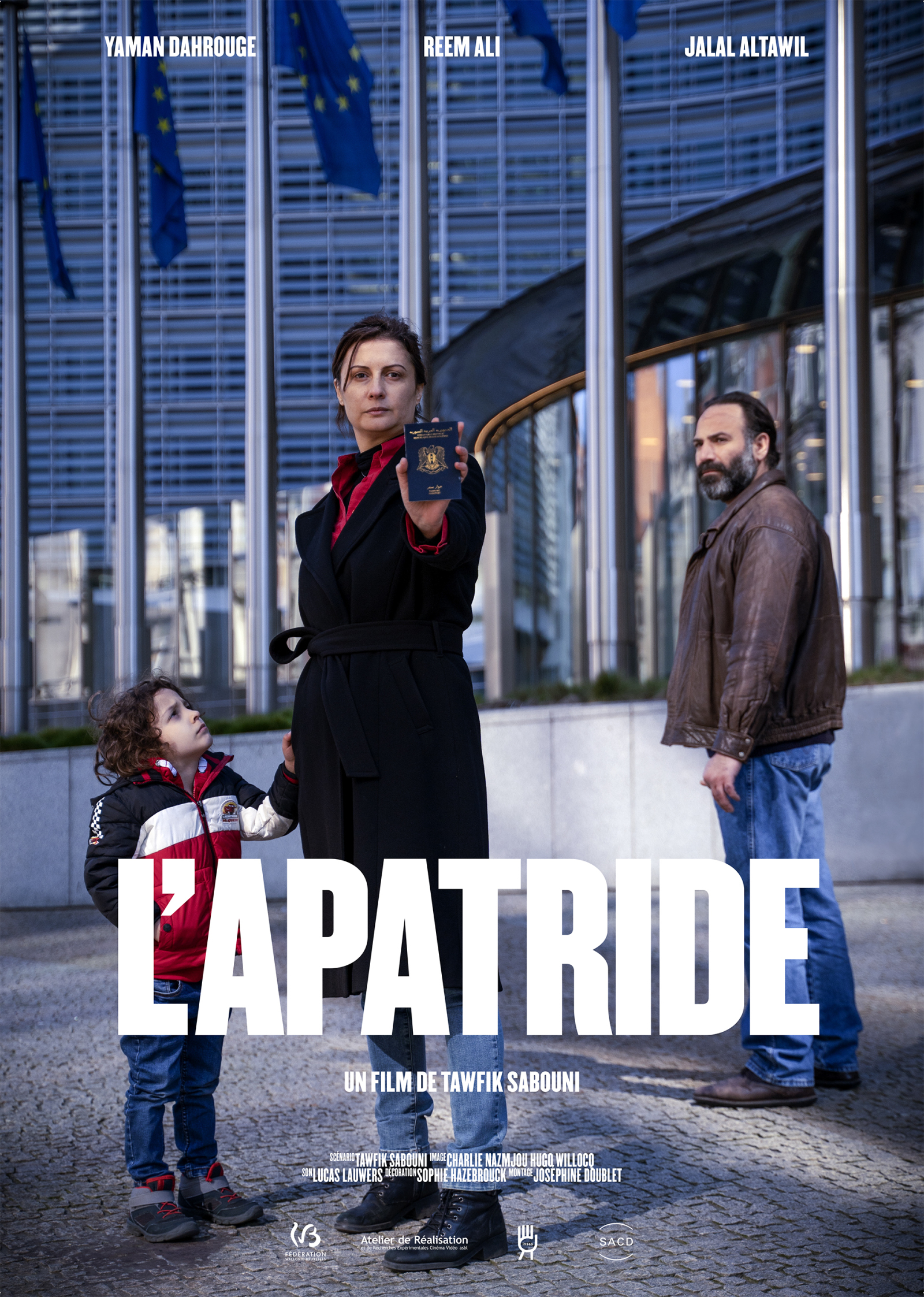 Credits
Director: Tawfik Sabouni
Cinematography:  Charlie Nazmjou
Editing:  Joséphine Doublet
Music: Lucas Lauwers
Specifications
Original title: L'apatride
Running time:26'
Film type:  Fiction
Country: Belgium
Completion date: October 2022