Migrants
by Hugo Caby, Antoine Dupriez, Aubin Kubiak, Lucas Lermytte, Zoé Devise
Pole 3D Digital and Creative School, France
Edoardo Sartori Motivation
"It's an honor to have the chance to award such a phenomenal short film and also I don't feel qualified to judge such a work of art. All the CG technical aspects are so professionally done and excellently on point. Wide range of great artistry skills in world building, from environment design to characters design. A truly lovely charming style used to tell such a story that tackles two problematic thematic topics: migration and global warming.
What can I say, the film is competing on a whole other level!"
Synopsis
Two polar bears are driven into exile due to global warming. They will encounter brown bears along their journey, with whom they will try to cohabitate.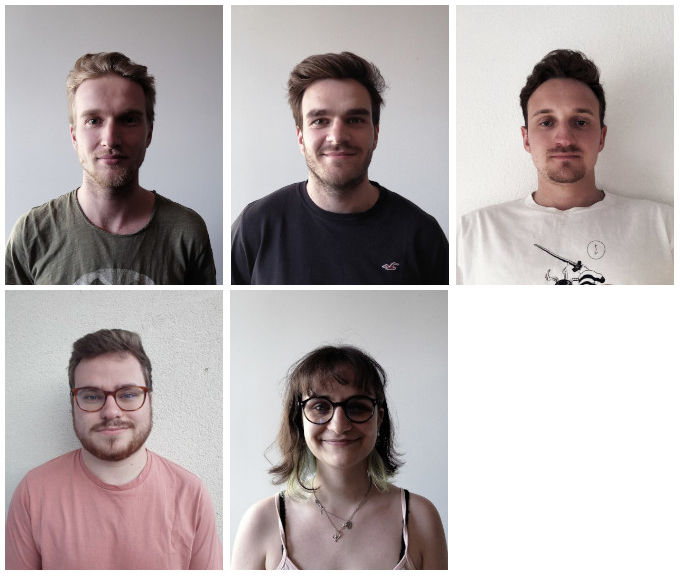 Director's biography
Hugo Caby, Antoine Dupriez, Aubin Kubiak, Lucas Lermytte and Zoé Devise have graduated from the Pôle 3D school (Roubaix, France). In 2020, they co-directed the short film "Migrants".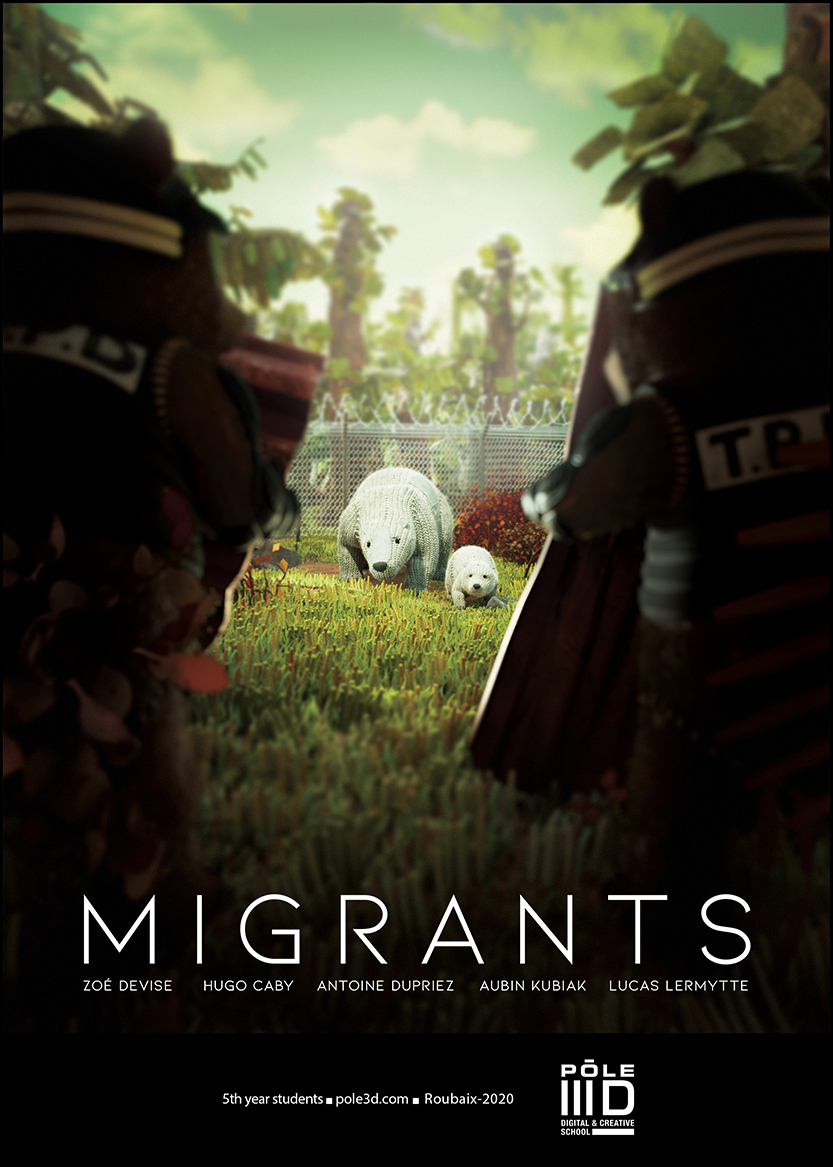 Credits
Director Hugo Caby, Antoine Dupriez, Aubin Kubiak, Lucas Lermytte, Zoé Devise
Specifications
Original title: Migrants
Running time: 08'
Film type: Animation
Country: France
Completion date: 2020