My Gypsy Road 
by Vilma Kartalska
New Bulgarian University, Bulgaria
Jury Motivation
For it's true and emotive way of portraying a character on her way of getting out of the margins of society in nowadays Bulgaria.
Synopsis
An inspiring story about the winding road of the first Roma actress in Bulgaria, officially graduated from the National Academy for Theatre and Film Arts. From the everyday life's challenges, to the sacrifices in the name of theater, and the trust in the great Roma cause – education for the ghetto. Nataliya Tsekova - the woman, the actress, the person.
Director's biography
Vilma Kartalska graduated Fashion Design in 1997. In 2000 she finished her acting studies at Theatre College "Luben Groys" and in 2020 she graduated Film&TV Directing in NBU. Since 2012 she has worked as a producer, director, scriptwriter in the field of short films. Her first projects won multiple international awards. In 2015 she founded the production company "Raiza Vilm Productions"Ltd.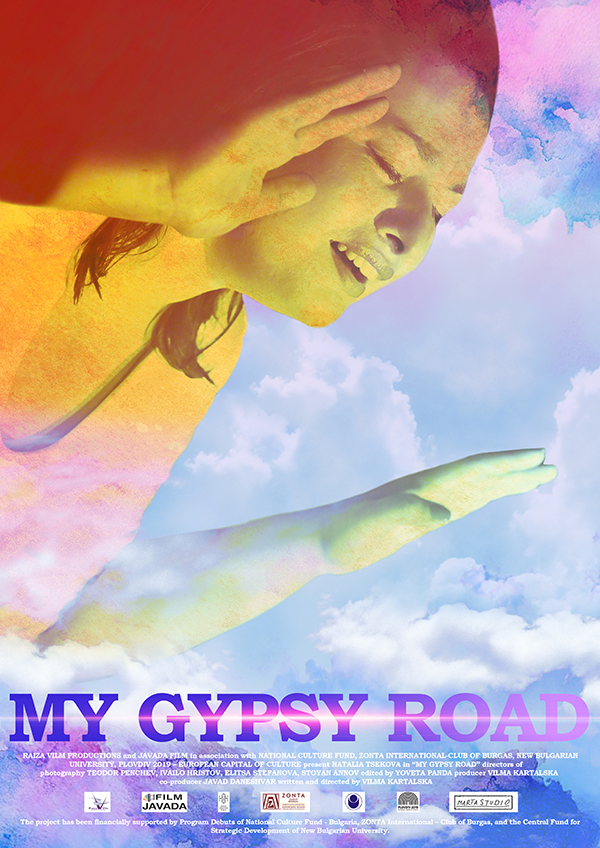 Credits
Written and directed by Vilma Kartalska
Cinematography: Stoyan Anov, Ivaylo Hristov
Editing: Yoveta Panda
Specifications
Original title: Моят цигански път
Running time: 28'
Film type: Documentary
Country: Bulgaria
Completion date: February, 2020