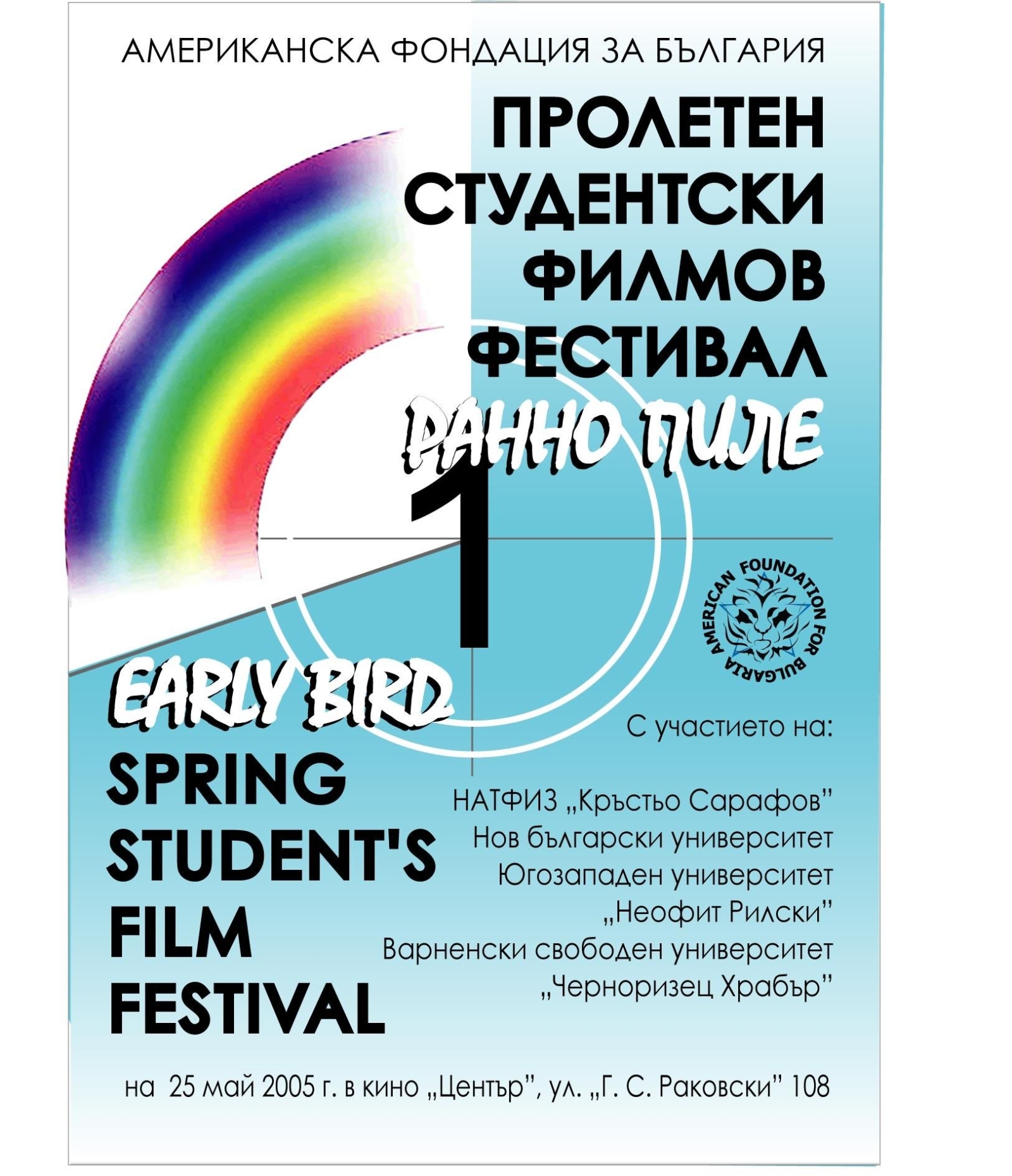 The first edition of Early Bird is organized by the American Foundation for Bulgaria on May 25, 2005 and is held at cinema  hall "Center" in Sofia as Spring Student Film Festival.
In the competition program of 3 hours and 40 minutes are screened 24 films by students from four universities - NATFA "Krastyo Sarafov", New Bulgarian University, Southwest University "Neofit Rilski" and Varna Free University "Chernorizetz Hrabar". The Preident of the Jury is the famouse Bulgarian director Tedi Moskov and members: Neli Kalcheva, Rosen Mihaylov, Tsvetomir Mathev and Tsanko Vasilev. They assigned awards in six categories.
Early Bird 2005 Grand Award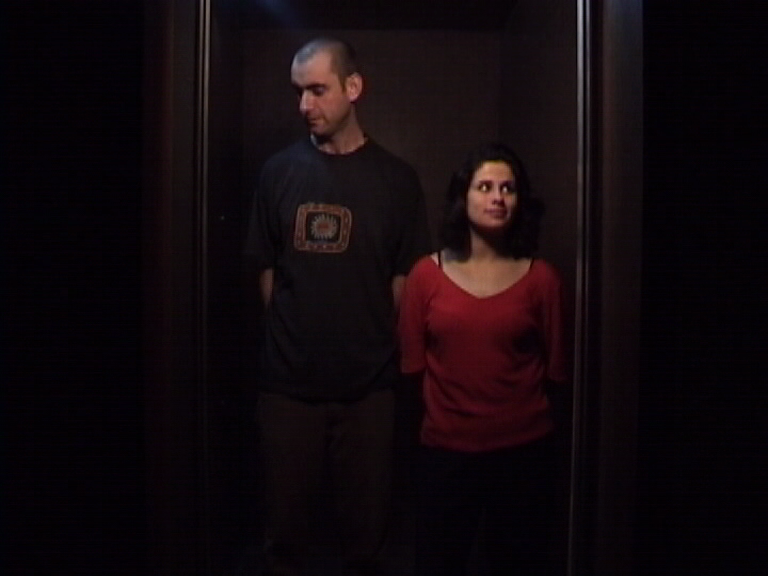 Claustrophobia
NATFA "Krastyo Sarafov"
director Chavdar Chernev
screenplay Vera Mutafchiiska
cinematography Anna Andreeva
A boy and a girl ride in the elevator of their notions of living together. A vision that brought them to a state of claustrophobia.
President of the jury award
Joanna
NATFA "Krastyo Sarafov"
director Elizaveta Boeva
cinematography Alexander Stanishev
Márquez like situation: The love of a man...
Jazzy
NATFA "Krastyo Sarafov"
director Petar Pashov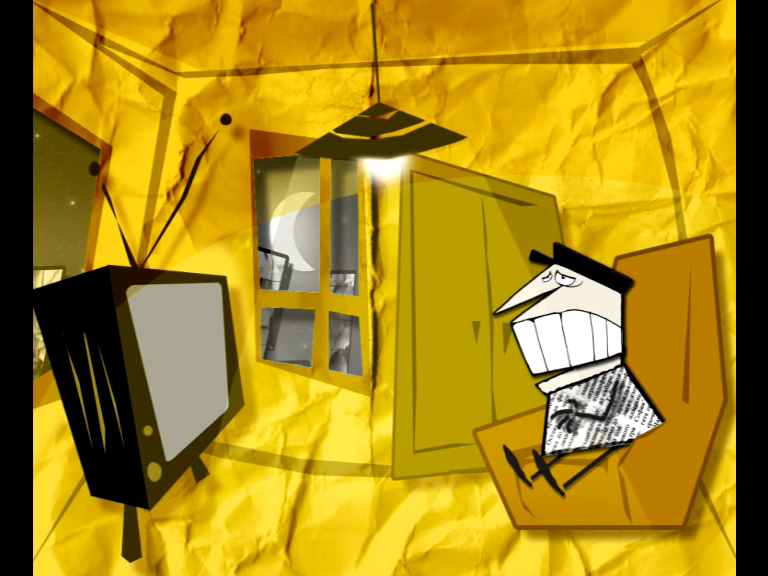 Motivation
NATFA "Krastyo Sarafov"
director Svilen Dimitrov
A story about how your family can be a major reason to do your job well. The destroyer of old buildings comes home after work. The family idyll quickly motivates him for the next working day.
Dead and Alive
NATFA "Krastyo Sarafov"
director Boginya Naidenova
cinematography Nataly Yanakieva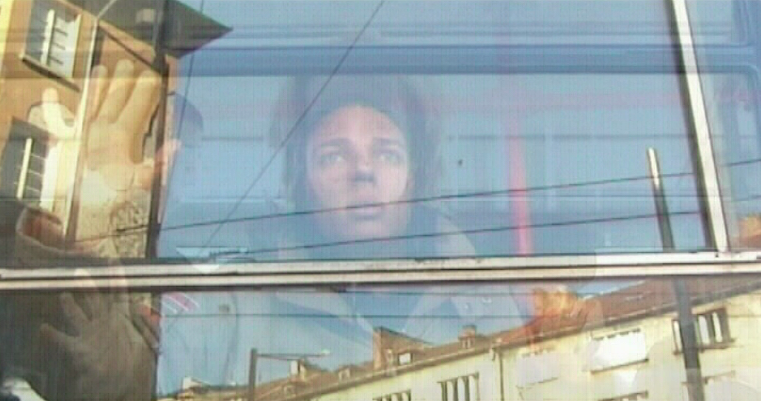 The heartbreak TIR called Casablanca​
New Bulgarian university
director Dragana Zarevska
editing Stefan Ganov
This is a story about Kateto and Kiro, who live on different planets, but of same universe. Kiro grew up and understood that he only invented Kateto. A parody created by the effects of infantile.