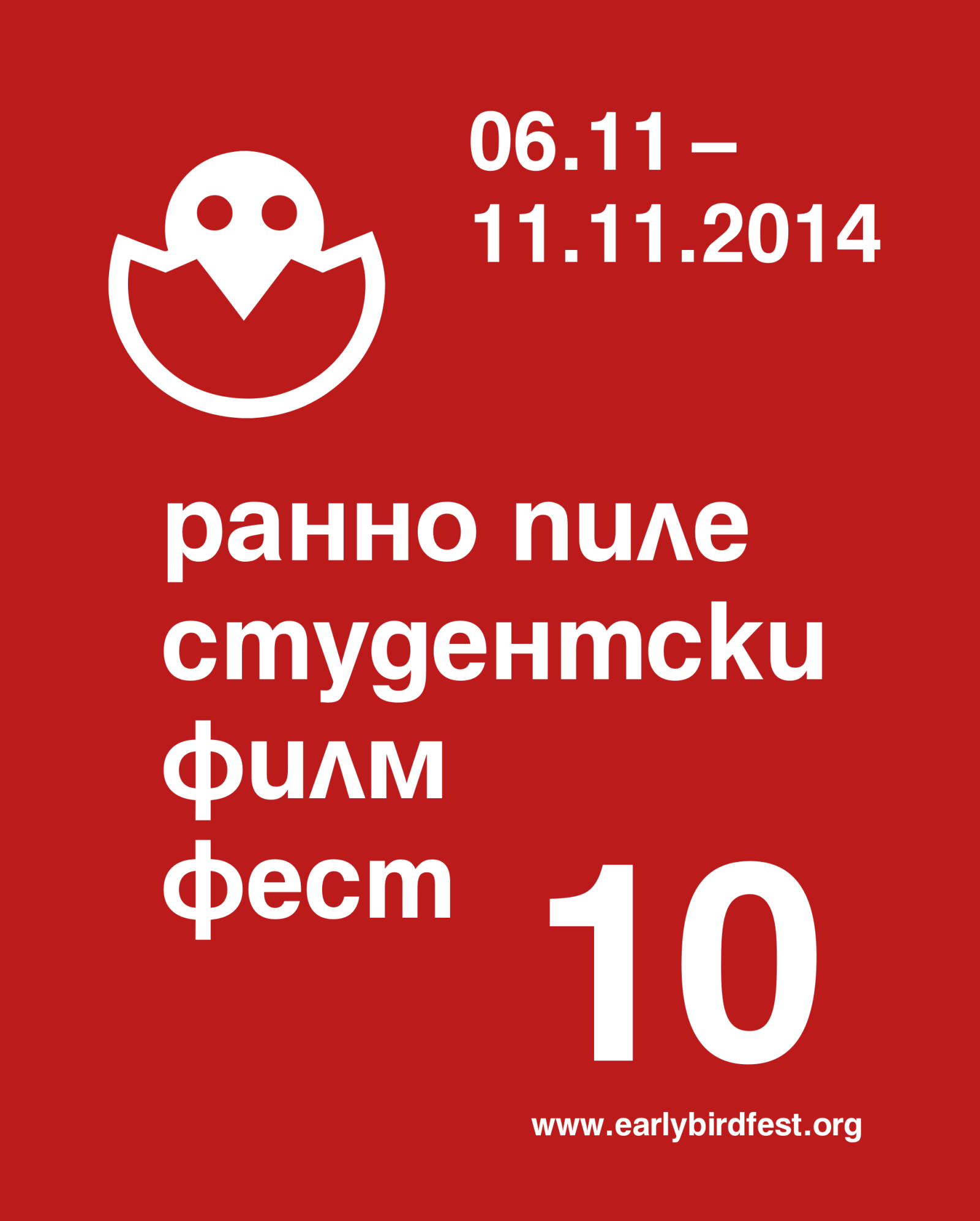 The 10th anniversary edition of Early Bird ISFF is held from 06 till 11 November 2014 in the Cinema House in Sofia.
In the Official selection we will have the opportunity to see 122 films from 37 countries. Apart from the competition program th additional screenings of new Bulgarian films will present the Nikolay Todorv's Three Days in Sarajevo- a film which has been gaining tremendous popularity over the past month. The additional program also includes "Vaptsarov - five stories about one shooting" by one of the best documentarians and a member of the jury of Early Bird 2013 - Kostadin Bonev, as well as the magnificent debut of Nikolay Mutafchiev - One More Dream.

We have also prepared highlights from two outstanding partnering festivals - "Kinoproba" from Yekaterinburg "In the palace", Bulgaria.