Theatrical Romance
by Teodora-Kosara Popova
National Academy for Theatre and Film Arts, Bulgaria
Synopsis
In the town of Ensk, between two boulevards, right at the town square, one can find the Ensk Theatre (Enskian Theatre)- a place where the stories of two people, tenaciously searching for love, will come together.
Director's biography
Teodora-Kosara Popova is born in Sofia, Bulgaria. She has graduated from Film and television directing in NATFA, Bulgaria. She's best known for her documentary "Tanda" which was a Student Oscar nominee in the 2020 Student Academy Awards. Her short films are honored in many international film festivals.
Teodora-Kosara has also been a part of the Youth jury of Sofia Film Festival (2019) and Otranto Film Fund Festival (2018).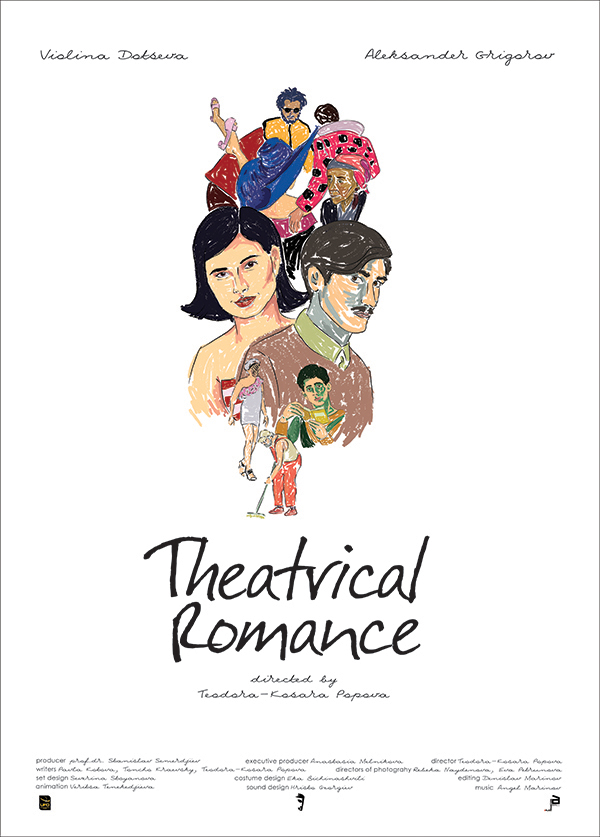 Credits
Director Teodora-Kosara Popova
Screenplay Pavla Kotova, Toncho Kravesky, Teodora-Kosara Popova
Cinematography Rebecca Naydenova, Eva Petrunova
Editing Denislav Marinov
Music Angel Marinov

Specifications
Original title Teatralen roman /s/
Runinig time 27'
Film type Fiction
Country Bulgaria
Completion date May 2021