Good German Work
by Jannis Alexander Kiefer
Film University Babelsberg, Germany
Jury Motivation
A magnificent rendition of a whole nation's collective memory fused with the aesthetics of humour and provocative and contemporary message. Brilliant work with the actors in a masterly depiction of both the inner world of characters and the art-conscious universe of techniques.
Synopsis
The two craftspeople Uli and Didi are working on a swastika in their workshop somewhere between rural idyll and village dreariness, wondering about the strange newcomers in the village.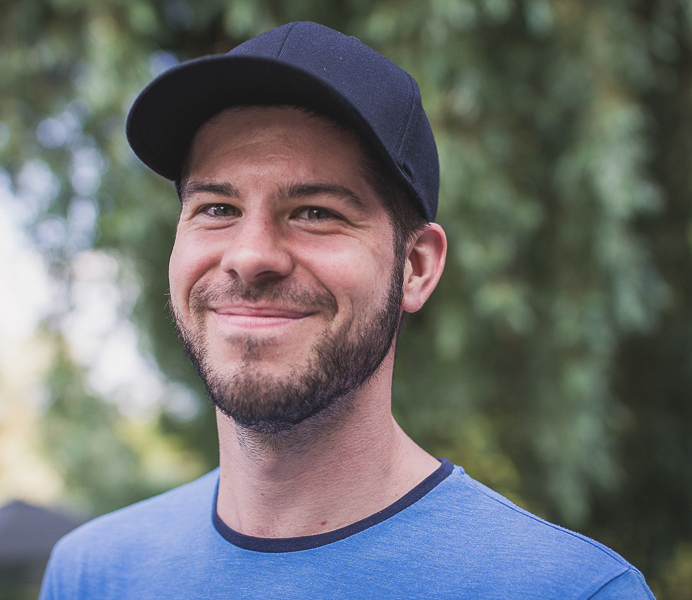 Director's biography
Jannis Alexander Kiefer studied Audio-visual Media in Berlin and completed several Internships in Munich, Freiburg and Berlin. Since 2011 Jannis Alexander Kiefer works as a Freelancer for Film and Television. In 2016 he started studying Directing at Film University Babelsberg. His Films premiered at well known Festivals like Moscow Film Festival, Palm Springs Short Fest, Max Ophüls Preis and Clermont-Ferrand Short Film Festival.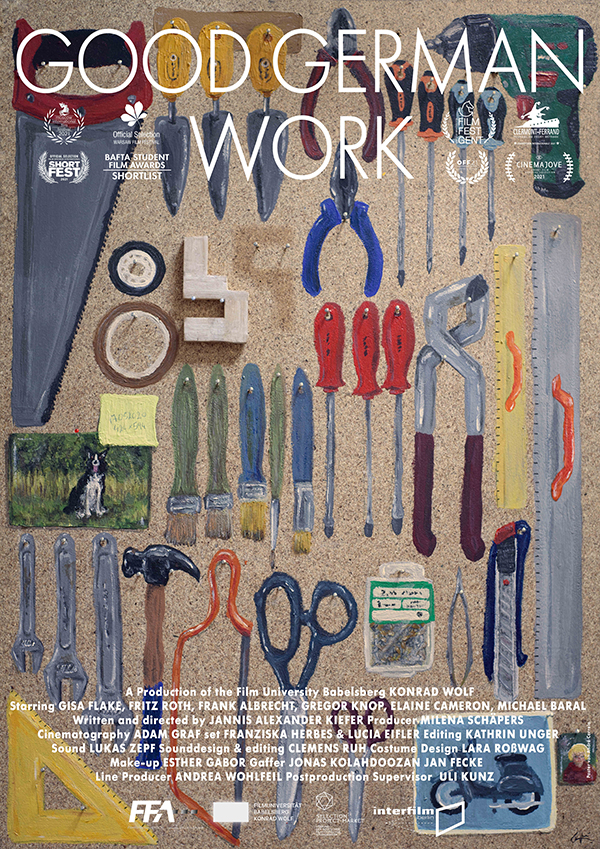 Credits
Written and directed by Jannis Alexander Kiefer
Cinematography: Adam Graf
Editing: Kathrin Unger
Specifications
Original title Kollegen
Runinig time 14'
Film type Fiction
Country Germany
Completion date October, 2020