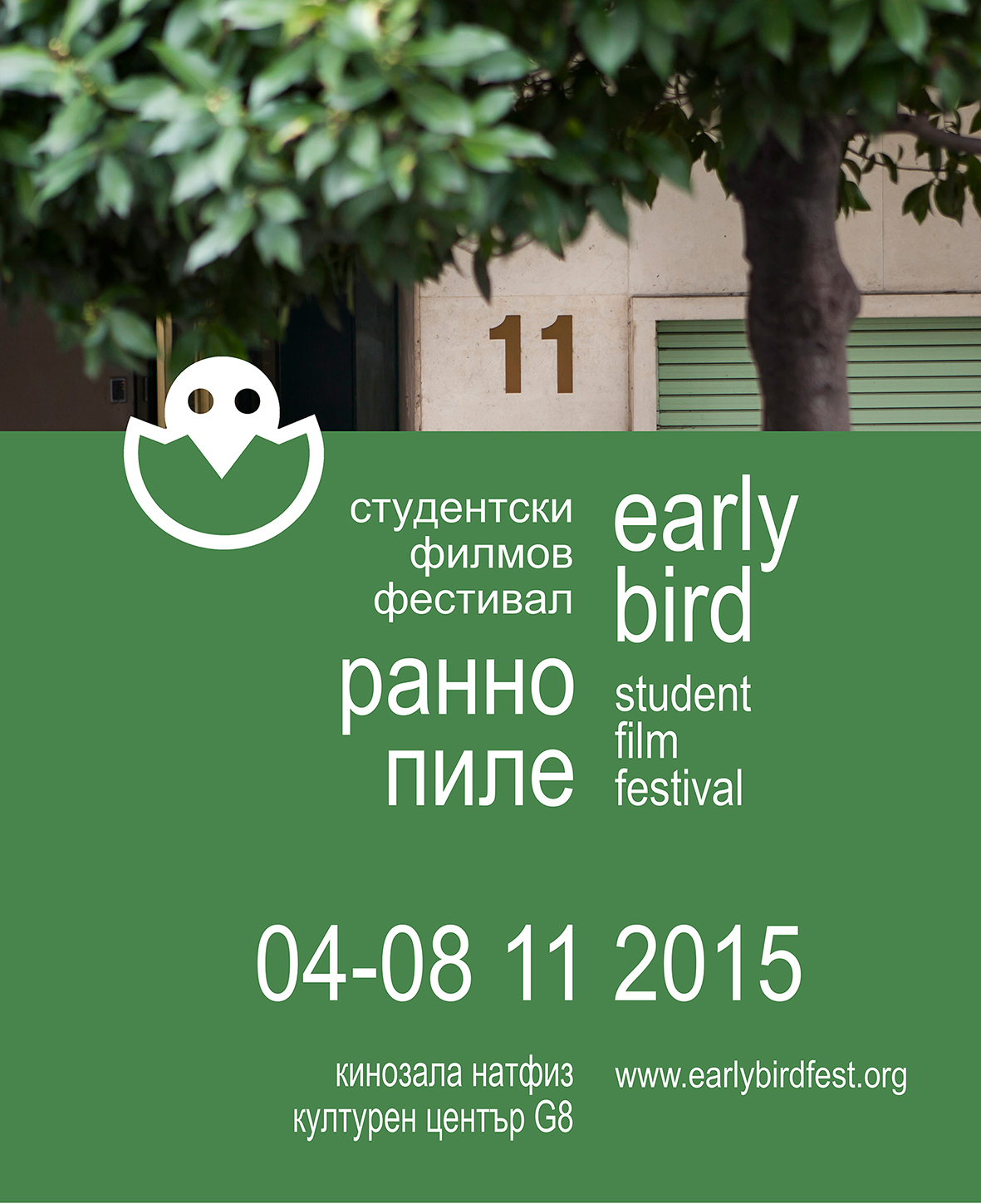 The  11th edition of Early Bird International Student Film Festival was held from 04 to 08 November 2015 in Sofia.
This year the President of the Jury is Stefan Ivancić from Faculty of Dramatic Arts, Belgrade, Serbia, who received the Early Bird Grand Award in 2014 for his film Moonless Summer. Other member of the jury Is New York based director, cinematographer and producer Kalin Ivanov. He is the only Bulgarian ever won EMMY  - in 2013 he received his third EMMY Award for producing the educational TV show Study With The Best in the category Educational Programming. The third member of the jury is the director Kristina Grozeva. Her feature film debut with the director Petar Chernev Lesson won more than 30 awards from prestigious Bulgarian and international festivals.
The Official Selection of  Early Bird 2015 includes 94 feature, documentary, animations from 17 countries.
Special event in the program of the Festival is the Master class by Kalin Ivanov.