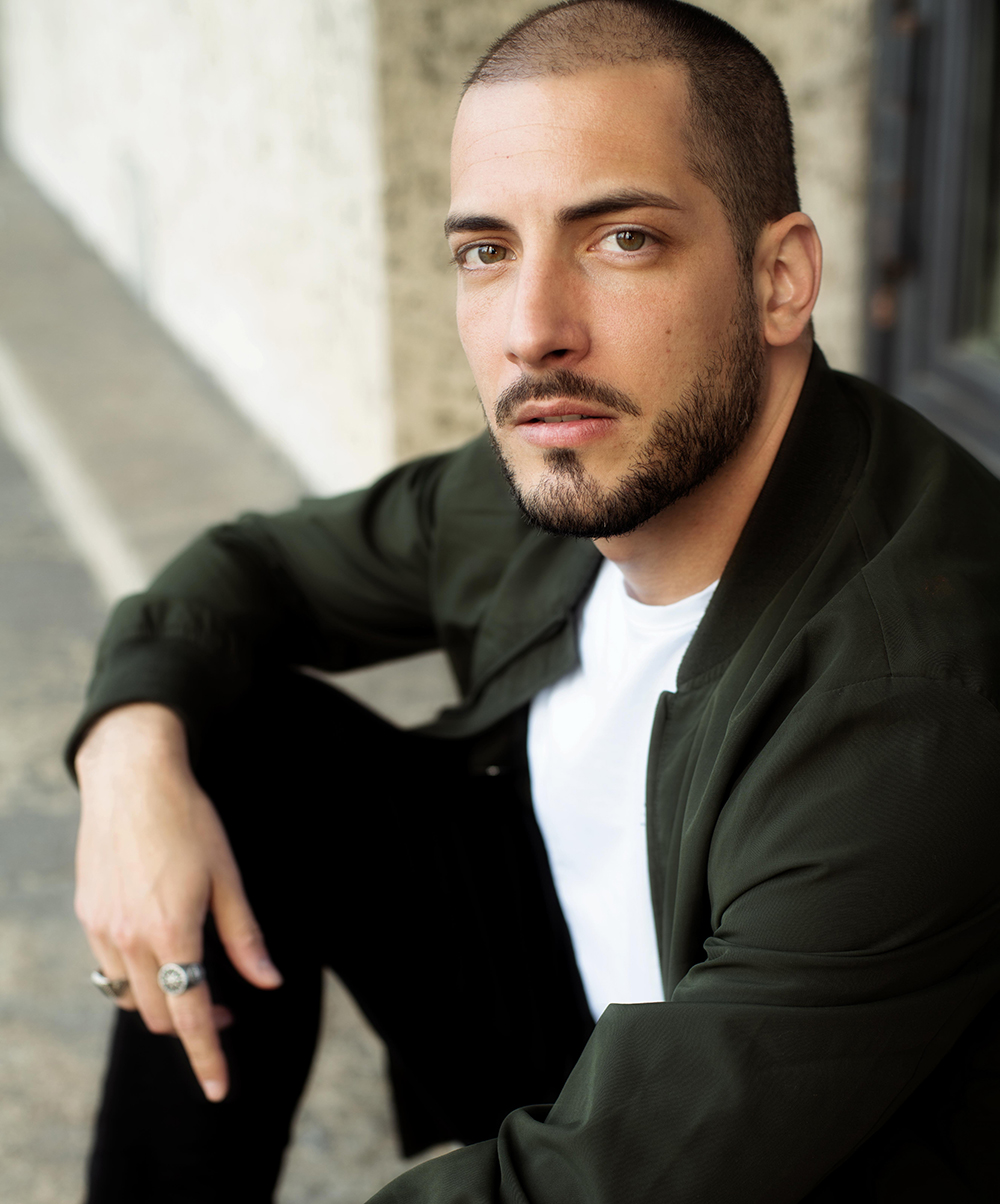 Ozan Mermer
Ozan Mermer is the President of the Jury of this years' edition of the Festival.
He is born and raised in Berlin and has French and Turkish roots.
In 2011 he was part of the Berlinale Jury in the section "Perspektive Deutsches Kino". He studies fiction direction at the renowned University of Television and Film (HFF) from 2012 to 2020. His movies are shown worldwide on many A-listed festivals and win several awards. 
In 2017 studies of documentary film making at Centro de Capacitación Cinematográfica (CCC) in Mexico-City.
After finishing his feature documentary "Yib" he concludes his studies 2020 with his Mexican Film Award - nominated movie Reina. At Early Bird 2021 the film won Best Foreign Film Award.
Currently Ozan Mermer is writing and directing tv-series and preparing his fiction debut feature.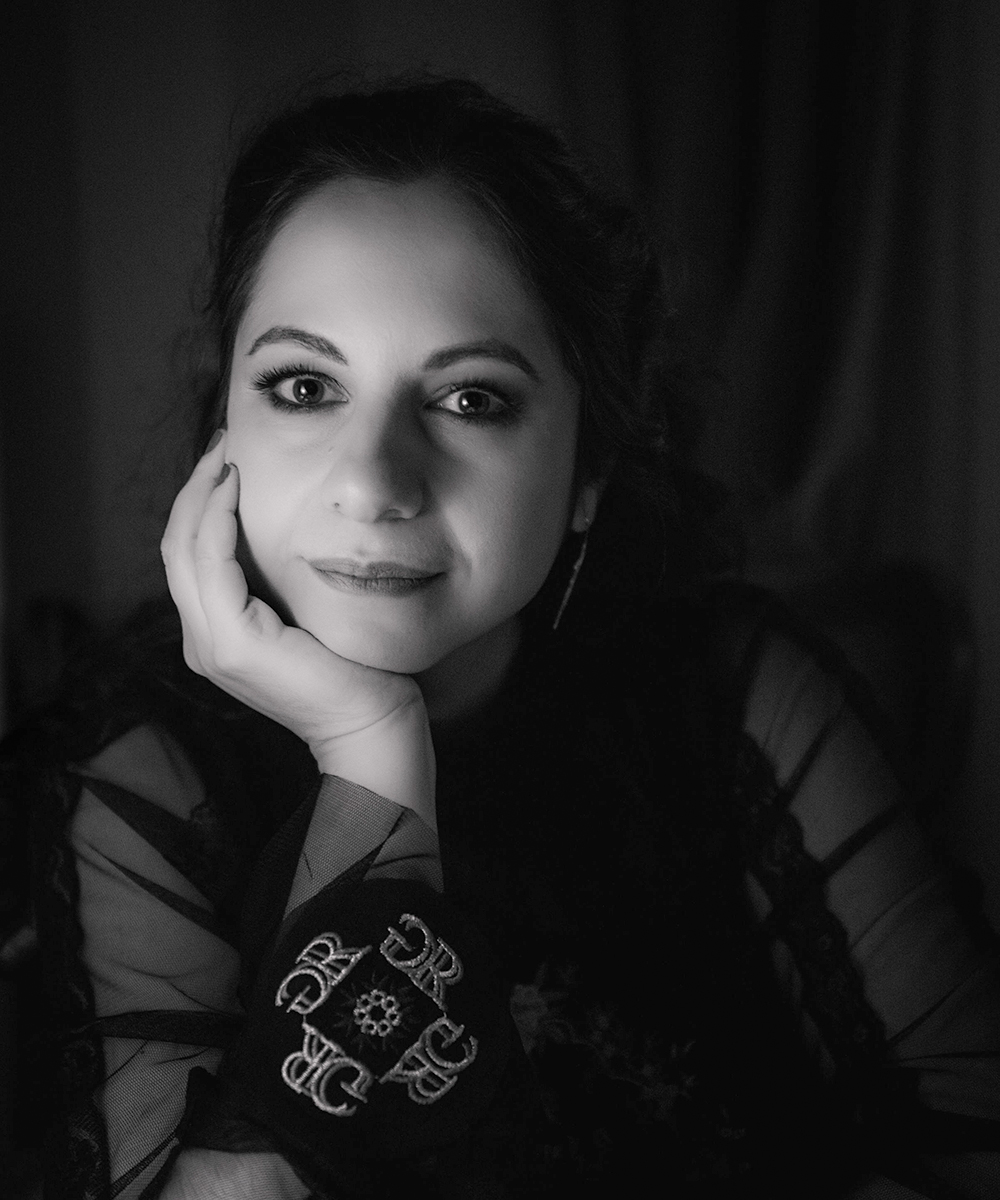 Mirona Radu
Mirona Radu (director/producer) has been working in the film industry - film production and distribution for about 15 years, including international film festivals. Since February 2019 she is programmer and coordinator of an arthouse cinema in Bucharest, Romania.
Mirona has a background in visual studies and experience in developing and implementing intercultural projects, and since 2021 she is the founder and director of Film O'Clock International Festival, a film festival that unites through simultaneous screenings in six countries on two continents. In 2022 she was appointed Artistic Director for ABIFF- Animation Bucharest International Festival.
She attended the Francisc Mraz School of Photopoetry, studied Film Directing, has a Master's Degree in Film Production (Romania), a Master's Degree in Creative Management in New Media (Kieslowski Film School, Poland) and has participated in professional programs such as NEXT WAVE, Maia Workshops, CICAE Training and more than 10 other artistic residencies in Romania, Poland, China, Italy, Netherlands, Portugal, Russia and Ukraine.
She has exhibited as a photographer in solo and group exhibitions in Italy (Turin), Belgium (Brussels), France (Paris), Lisbon (Portugal), Ukraine (Odessa), Turkey (Istanbul), Moldova (Chisinau), Romania (Bucharest and Cluj Napoca), Russia (Moscow, Kolomna).
Mirona was a member of the Europa Cinemas Label Jury at the Venice International Film Festival in 2020 and of the C.I.C.A.E. Jury at the Sarajevo International Film Festival in 2021. From December 2021 she became a member of the International Europa Cinemas Association and from October 2022 she started the UNIC Women's Cinema Leadership international mentoring programme.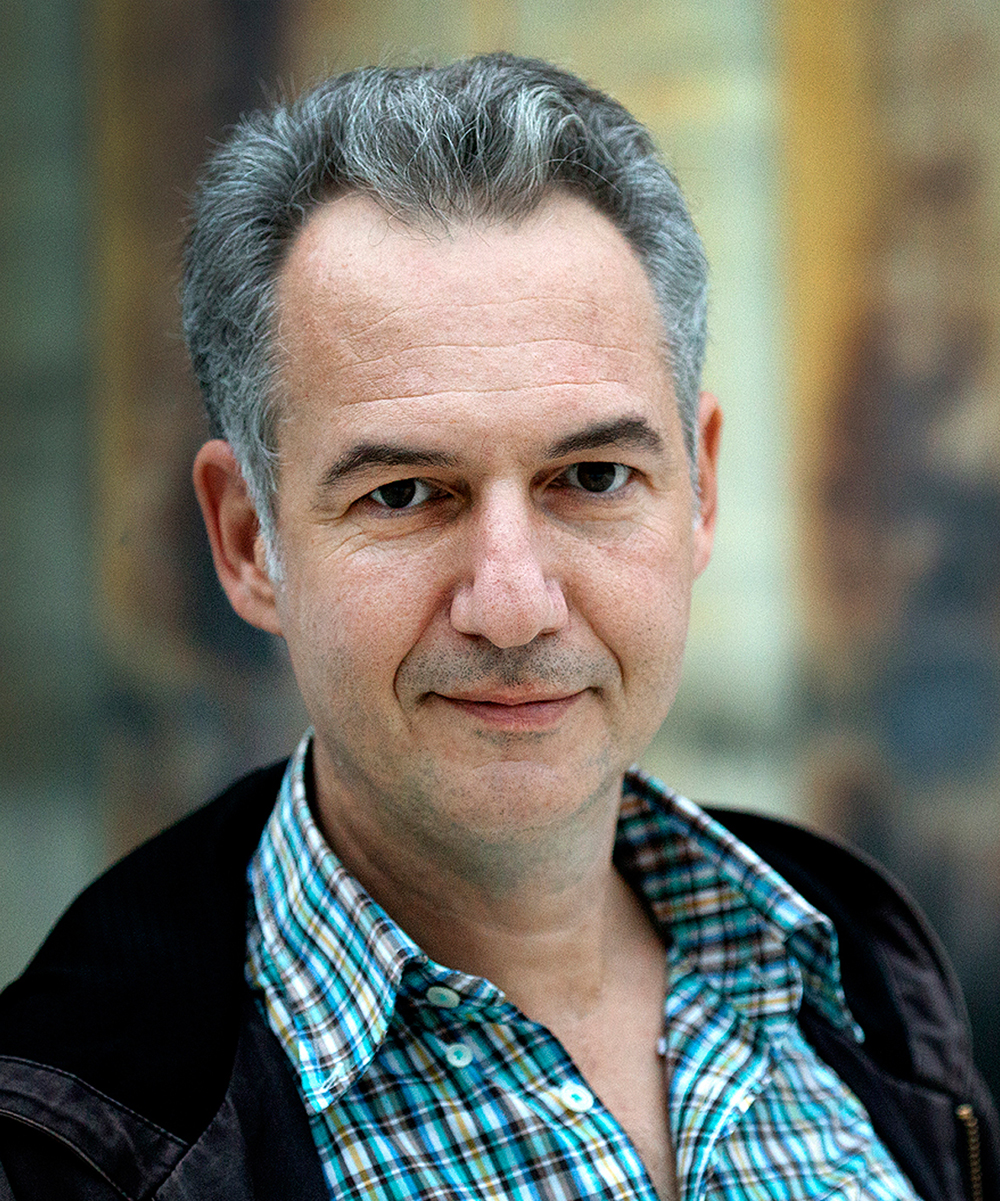 Apostolos Karakasis
Apostolos Karakasis studied film and video in the United Kingdom at West Surrey College of Art & Design and has been active in the Greek documentary scene over the last 25 years as director and editor.
His work for Greek public television ERT includes over 20 films on cultural and historical subjects, with a personal point of view. His independent cinematic work is focused on common people's stories, filmed in an observational mode in feature length films such as "National garden" (2009) and "Next Stop: Utopia" (2015), both of which have received awards in international festivals and theatrical distribution.
He is an associate professor and Head of the School of Film at the Aristotle University of Thessaloniki, Greece.
Vladimir Todorov
Vladimir Todorov is a film concept artist, author and illustrator with over twenty five years of experience in the film industry. He has worked for almost all major film studios, like: Warner Bros, Sony Pictures, Universal, Paramount, Fox, Disney, on features like "Harry Potter and the Sorcerer's Stone", "Stuart Little 1&2", "The Polar Express", "A Christmas Carol", "Alice in Wonderland", and many others.
Having studied Fine Art and Animation in his native country Bulgaria, he began his career as an Animator in 1990 at Steven Spielberg's Amblimation Studio in London, UK. There he worked on a number of feature animated films, including "An American Tail 2, Fivel Goes West", "We're Back", and "Balto".
He left Amblimation in 1995, to join Uli Meyer Studio in London. During this time, he worked as a lead animator on the films "Space Jam", "Lost In Space" and various TV commercials.
In 1997 he joined Warner Brothers, to work as a lead animator on their animated feature "The Quest For Camelot".
In 1998 Vladimir was invited to become a part of the creative team at Sony Pictures Imageworks in Los Angeles where he worked as an animator, storyboard and concept artist on a number of films, including "Stuart Little", "Stuart Little 2", "Harry Potter and The Sorcerer's Stone", as well as the Academy Award winning animated short, "The ChubbChubbs".
In 2002 he served as a character design supervisor for Robert Zemeckis' "The Polar Express".
Vladimir left Sony in 2005 to become a freelance artist and worked on Zemeckis' next film "Beowulf". He then took a year off film work to spend time on his own book project – a fantasy children's illustrated novel "The Moon Rock". After the book was published in 2007, the film rights were optioned by Disney and Zemeckis' company "Imagemovers".
Vladimir re-joined Zemeckis as a character designer on his next film, "Christmas Carol", followed by "Mars Needs Moms". Between 2010 and 2012, he worked as a concept artist on "Yellow Submarine", "Jack the Giant Slayer", as well as his second book, "Oliver's Tantrums". He has recently published his third illustrated novel, "Archipelago NY".
Besides "The Moon Rock", Vladimir is also the co-author and illustrator of the children's picture book "Oliver's Tantrums" and the young adult novel "Archipelago N.Y."
Vladimir is the writer/producer/director and designer of the animated short films FLUTTER and DREAMER.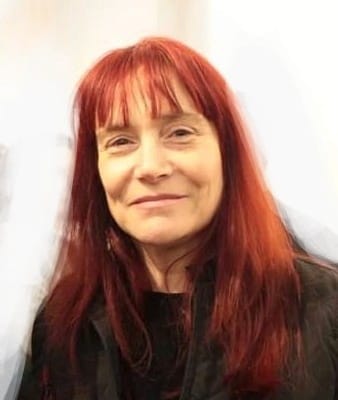 Maria Landova
Artist, art lecturer of long standing. Author of mosaics and vitrages in public buildings, printed media illustrations. Participation in group exhibitions. Solo exhibition at Debut Gallery. Member of the Union of Bulgarian Artists and Union of Bulgarian Journalists. Contributor of art journalist pieces for: the newspapers Capital, Sega and Literaturen Vestnik and the Paraleli and LIK journals. Electronic media: Bulgarian National Radio (BNR) – exhibition observer for Art Programme; author and screenwriter of 'Draw me a sheep' art educational show for Bulgarian National TV. Principal of Iliya Petrov National Art High School (2002 -2010). Works for National Academy of Art (NAA) since 2010. Author and head of Summer Academy for Children student project at NAA. Screenwriter of documentaries. Projector Cinema House Producer and Manager. Screenwriter of more than 20 documentaries. Screenwriter and producer of The Eye of the Minotaur, Jam Session, Waiting Artists, Theodore Ushev – Invisible Connections, as well as of the Blizzard documentary, currently in progress. Producer of Salto mortale and Rock'n'roll documentaries, as well as the feature novella The Priest. Co-producer of the film Stoichkov, the Christmas feature novella and the Scars feature film currently in progress.
Awards from national and international film fests as screenwriter of the films:
Who Rides Alone – Director Ralitsa Dimitrova
Special Award, Golden Rhyton National Film Fest (2012)
Bulgarian Film Academy nomination for Best Documentary (2013)
Stoichkov – Director Borislav Kolev
Grand Prix, FICTS International Film Fest, Milan (2013)
Best Debut Award, Golden Rhyton National Film Fest (2012), Best Script and Best Mounting awards, and nomination for Best Debut of the Bulgarian Film Academy (2013)
I'm Happy – Director Ralitsa Dimitrova
Bronze Vityaz at Sevastopol International Film Forum (2015)
Salto mortale – Director Borislav Kolev
Best Director Award at Golden Rhyton National Film Fest (2015) Jury's Special Award, FICTS International Film fest, Milan (2016) Nomination for Best Director by Bulgarian Film Academy (2016)
Christmas – Director Borislav Kolev
Best Short Film nomination by Bulgarian Film Academy (2016)
The Eye of the Minotaur – Director Borislav Kolev
Jury Special Award, Burgas International Film Fest (2016)
First Award, We Care International Fest, New Delhi, India (2019)
Jam Session – Director Borislav Kolev
Audience Award, Master of Art International Fest, Sofia (2018); Golden Barge for Best Documentary at Vukovar Film Festival, Croatia (2018)
Rock'n'roll – Director Borislav Kolev
Audience Award at Master of Art International Fest, Sofia (2019). Special diploma at Golden Rhyton National Film Fest (2019)