The Hook You Will Not Bite
by José David Apel
Institute of Cinema and Audiovisual Arts of Santa Fe, Argentina
Jury Motivation
An exquisite portrayal of poetics and vibrance in a moving story of a harsh, yet beautiful life. A cinematografic manifestation of graceful taste and deep content. For the right mix of poetic spirit and image rawness, remaining true to its characters while leaving enough open space for the audience to experience those people's way of life.
Synopsis
In the banks of the Victoria River, a fish merchant buys the product of the humble fishermen who inhabit the islands of the province of Entre Ríos (Argentina). In exchange for their fishing, he offers them a small amount of food in return.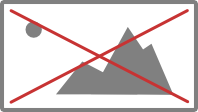 Director's biography
José David Apel was born and live in Santa Fe, Argentina. He is a writer, musician and audiovisual producer. He studied at ISCAA, a film institute od sanata Fe  and also had the opportunity to train abroad through workshops on scriptwriting and audiovisual production. 
Credits
Film by José David Apel
Specifications
Original title: El anzuelo no morderás
Running time: 30'
Film type: Documentary
Country: Argentina
Completion date: August, 2021