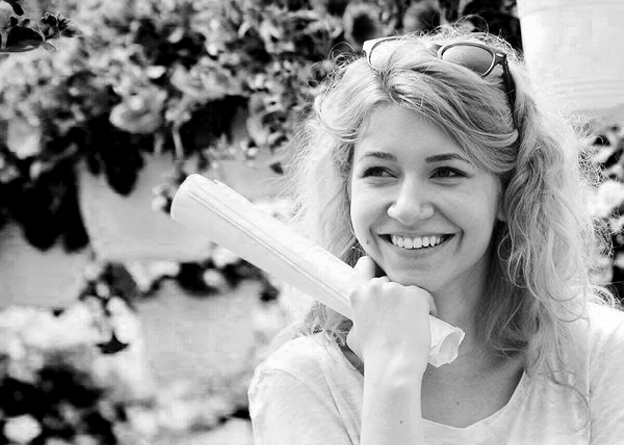 Ana-Maria Comănescu
She is a young film director from Romania, whose work comprises of fiction shorts, such as the black and white 16mm film about a party gone wrong, In the House (2014), Second Look (2015), a road movie about a couple who befriends a hitchhiker, and Sex, Pipe and Omelette (2016), a bitter-sweet, satirical anecdote on marriage and mid-life crisis, shot on color 35 mm film, all of them shot during her BA and MA studies at the UNATC Bucharest.
In 2017, she has attended the Film Stage Studio workshop within the Directors' programme at Talents Sarajevo. She has now written her first feature film script, which took part in the 2018 Transylvania Pitch Stop workshop, and is looking forward to making her debut. Meanwhile, she works very actively in various industry projects and right now, she is preparing the shoot for another short film she has written.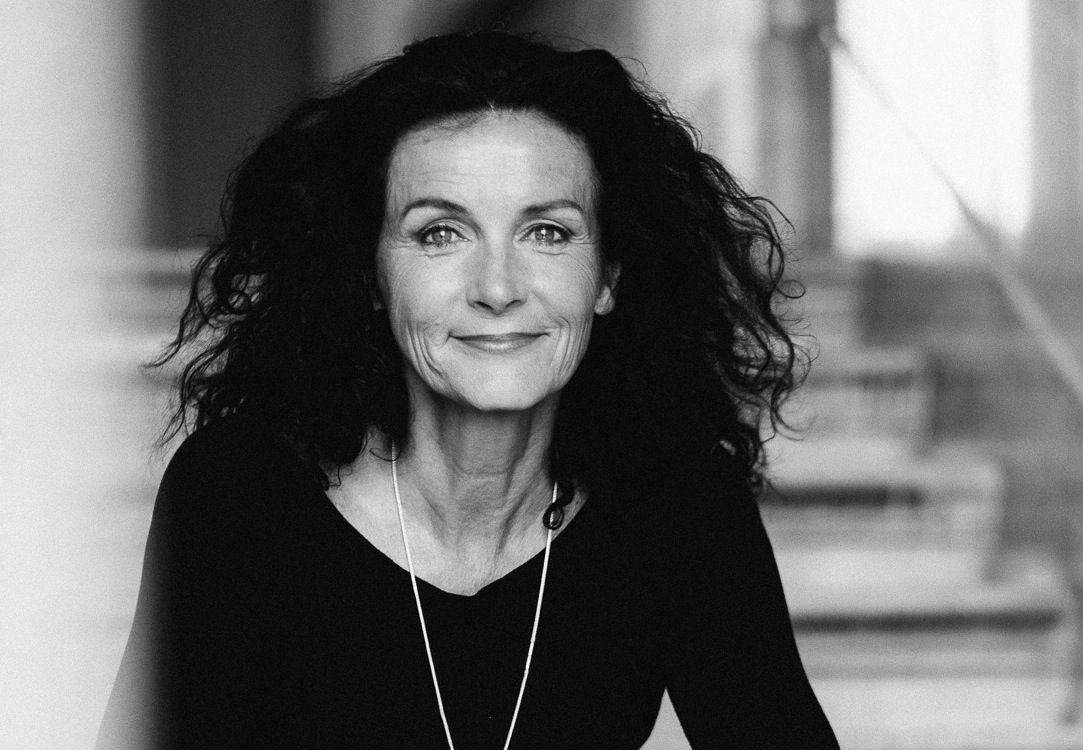 Doina Weber
She is a German theatre and film actress. She was born in Stuttgart, Germany. Studied acting at the University in Vienna, Max-Reinhardt-Seminar and joined Masterclass of Jurij Alshitz - AKT-ZENT (International Institute for theory and practice of theatre training) in Berlin and Moskow.
She worked for theater with directors like Peter Zadek, Hans Neuenfels, Hansgünther Heyme, Peter Palitzsch, Claude Stratz, Hans-Ulrich Becker, Ulrich Heising, Frederic Lion, Kazimierz Kutz, Wolf-Dietrich Sprenger, Uwe Friedrichsen, Christof Nel
u, Anna Maria Krassnigg, Jerome Junod, Michael Gampe in Germany, Austria, Italy, Luxemburg.
In addition to stage work, Doina Weber was seen in various cinema and TV roles. She worked with directors like Michael Kehlmann, Margareta Heinrich, Jürgen Kaizik, Thomas Nikel, Walter Bannert, Michael Lähn, Erich Neureuther, Ruth Olshan, Andrina Mracnikar, Magdalena Lauritsch, Oliver Dommenget, Karsten Wichniarz, Arne Feldhusen, Houchang Allahyari.
She played the head nurse Regina in Houchang Allahyari`s film The Last Dance. This movie has been shown on many international festivals and was nominated and cluttered with awards in the years 2014-15. In Allahyaris coming movie The Guest (still in postproduction) she is to be seen as one of the leading characters, as well as lead Dolores in Anna Maria Krassnigg´s debut feature La Pasada.
Doina Weber is visiting professor and lecturer at state drama schools like Max-Reinhardt-Seminar Vienna, Rostock University of Music and Drama, University of Music and Performing Arts Graz. She always enjoyed to work with young director students on their short movies.
Doina Weber is living in Berlin and Vienna.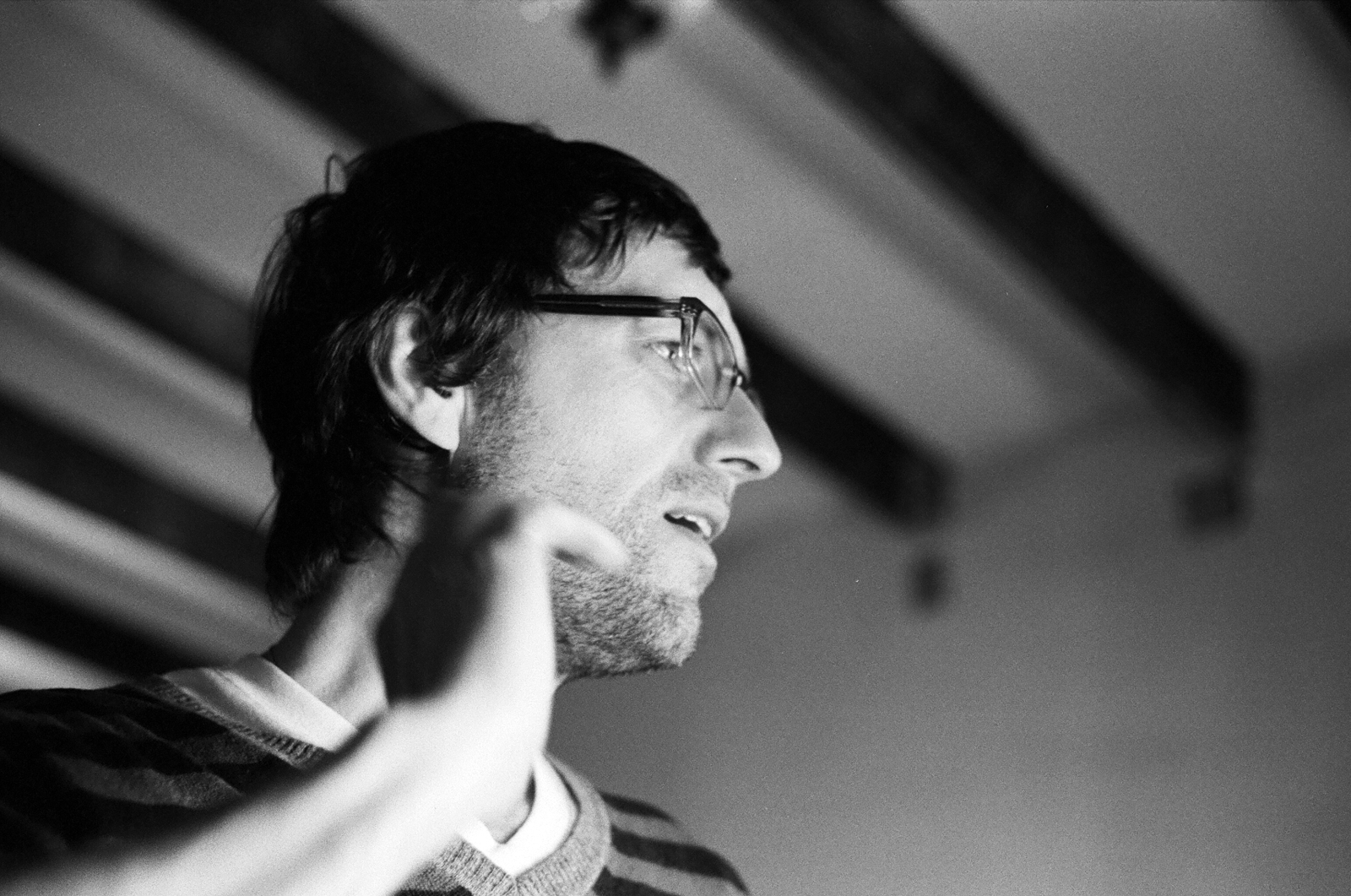 Georgi Tenev
He is a Bulgarian writer, playwright, screenwriter and director.
Filmography as director:
2017 - Simon vs fear (The Varsano case), 79 min, production Agitprop, with the support of Bulgarian National Film Fund
2012 - Houben Paints Money, 67 min, writer and director Georgi Tenev. The film is honored with an Honorary Diploma in the Documentary Cinema category at the XIX Festival of the Bulgarian Documentary and Animation.
2011 - Holy Light, screenwriter and director Georgi Tenev
Filmography as screenwriter:
2018 - Exemplary Behaviour (in production), directed by Audrius Mickevicius, Lithuania/Bulgaria
2013 - Alienation, directed by Milko Lazarov. The script is written in co-authorship with Milko Lazarov and Kotodar Todorov. The film premiered at the 70th Venice Film Festival and was awarded the Fedeora Prize for Best Young Filmmaker, as well as the prize of Europa Cinemas Label – Special Mention for Best European Film. The film is also the winner of the Best Bulgarian Film Award from the 17th edition of Sofia Film Fest as well as the Grand Prize in the competition for the first and second films of the Warsaw International Festival.
TV screenwriter / director:
2014-2017 - Screenwriter and story editor of Explore Bulgaria (documentary series for National Geographic Channel Bulgaria, produced by Martichka Bozhilova, Agitprop), 4 seasons
2009  - Author of the concept, writer and director for Aero: Cinema and Books (Re: TV)
2008-2009 - Writer and Creative Producer in the Big Read (BBC format)
2006 - Author of Concept, Screenwriter and Director of the Library (BNT)
Theater plays:
Georgi Tenev writes theater plays, which are put on stage by leading Bulgarian directors. With his texts, Sfumato Theater has performed on stage in Paris, Nancy, St. Petersburg and others.