 Lights
by Jitka Nemikinsová
Academy of Performing Arts in Prague, Czech Republic
Jury motivation
For a deeply impactful experience through its creative story, impressive visual world, and the societal critique it presented. The director's vision and artistic abilities allow us to explore our individual realms of freedom, which the system tries to standardize.We believe the film is highly valuable in challenging societal expectations and exploring the discovery of individual realities.
Synopsis
Lightbulbs are throwing a party for growing up flames to welcome them in the system that will let them shine and protect them.  But one flames likes to play with fire and rebels against the system. 
Director's biography
Born in 1996 she studied at Václav Hollar secondary school, specializing in Advertising Graphic Design. and then at  FAMU, specializing in Animation. During her studies, she made a film 1938 (2018), which received support from the Czech television. As a part of her exams, she also directed films Bait bite (2018), That escalated quickly (2017) and Feel leaf (2017).
She has always drawn and painted. Now, she mainly focuses on graphic design and illustration. She keeps educating herself in these fields and she keeps expanding her skillset. The film Lights is her undergraduation project. In 2020, Lights received an Animation Espresso Award at the Anifilm festival.
She worked as a concept artist/ storyboard maker in the company AheadVR. She participated in the development of a multi-platform videogame Somnium Space. In 2018, her animations appeared in the Sempé gallery as a part of the exhibition of Jean-Jacques Sempé.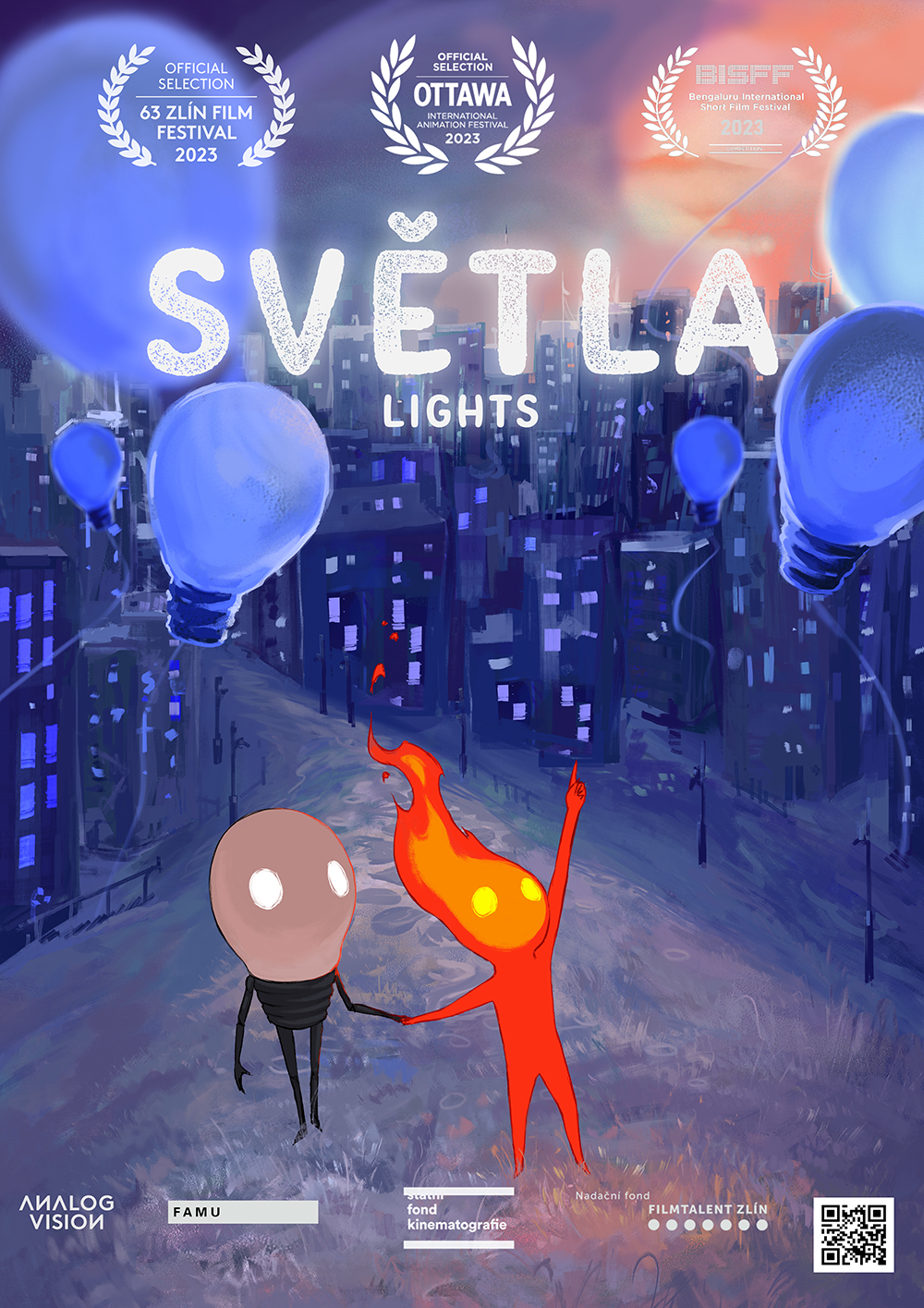 Credits
Written and directed by Jitka Nemikinsová
Editing:  Jitka Nemikinsová, Daria Chernyak
Music: Maxmilián Hruška
Sound design: Jiří Gráf, Michael Vaněk
Specifications
Original title: Svĕtla
Running time:08'
Film type:  Animation
Country:  Czech Republic
Completion date: May 2023