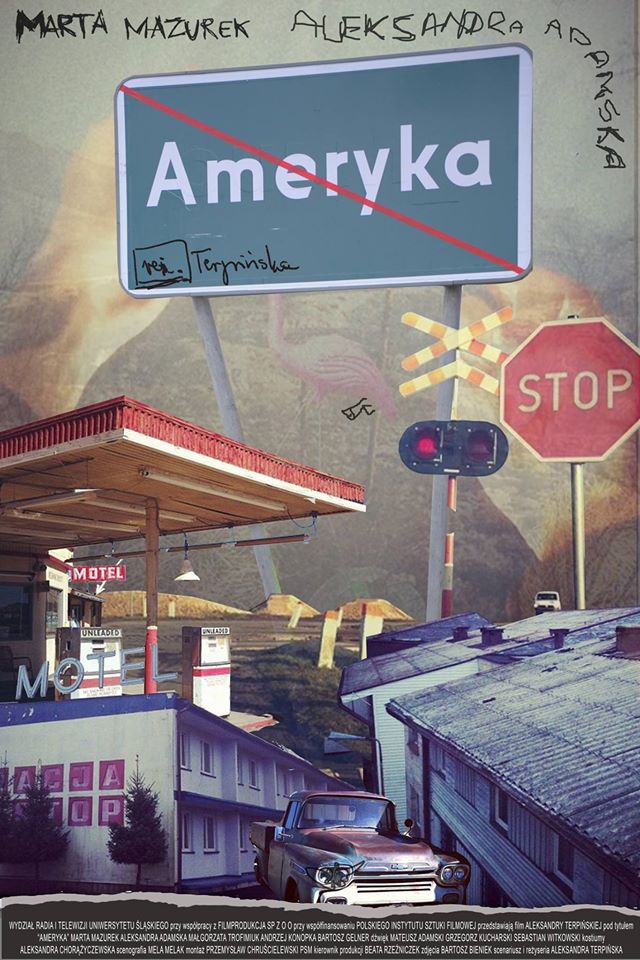 Early Bird Grand Award
America
University of Silesia in Katowice (Faculty of Radio and Television), Poland
29'58
Written and Directed by Aleksandra Terpinska
Producer: Beata Rzezniczek
Cinematography: Bartosz Bieniek
Editing: Przemyslaw Chruscielewsli
Once upon a time in America... Two teenagers – Anka and Dzastina – play around with dreams about a better life. The two inseparable friends, bored with their everyday existence, decide to hitch-hike. A meant-to-be innocent adventure changes into an emotional game in which truth intertwines with fiction and the sequence of consecutive events irreversibly changes mutual relations of the characters and their perspective of existing world.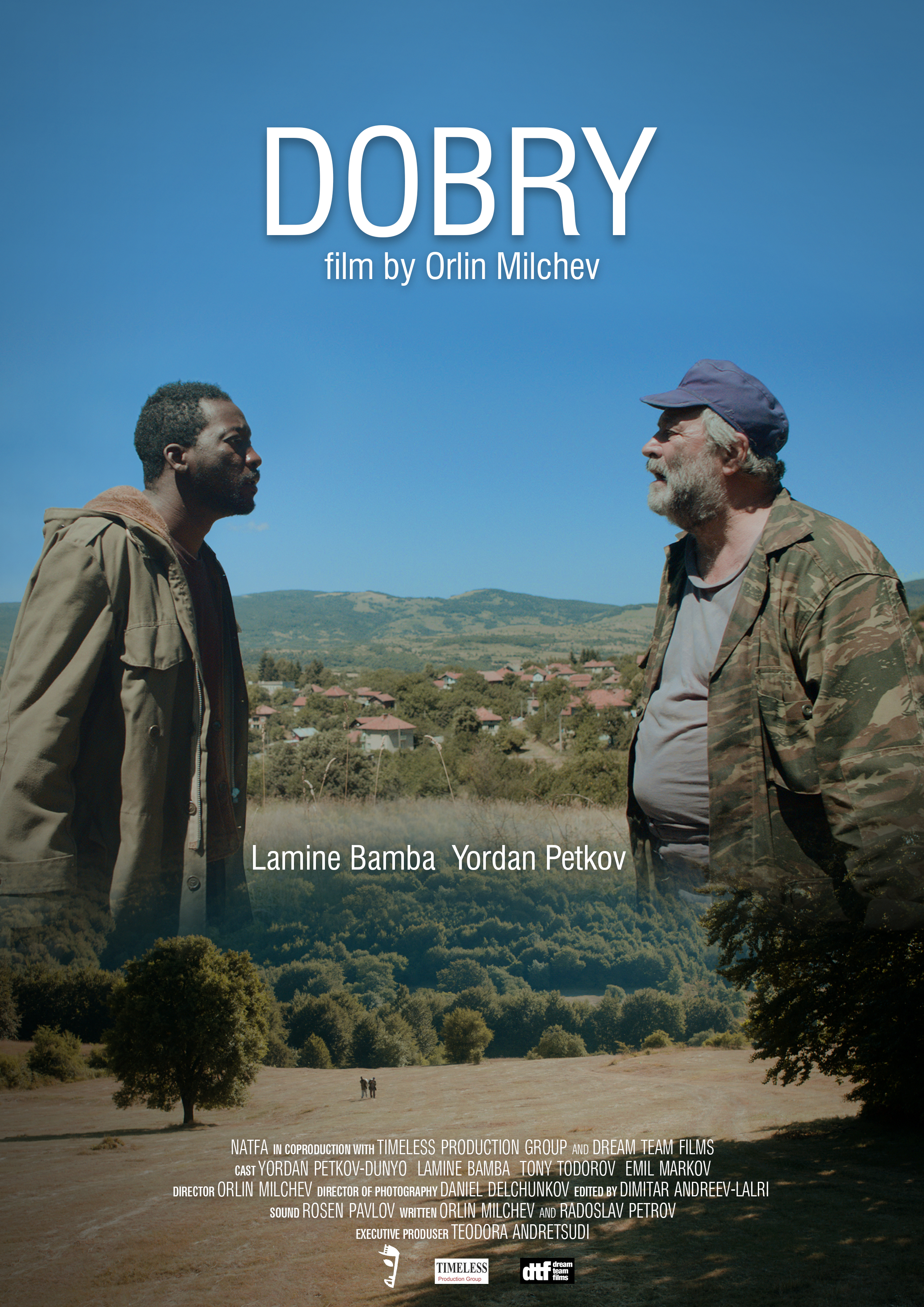 Best Bulgarian Film
Dobry
National Academy of Theatre and Film Arts, Bulgaria 
27'00
Director: Orlin Milchev
Screenplay: Orlin Milchev and Radoslav Petrov
Cinematography: Daniel Delchunkov
Editing: Dimitar Andreev
Bulgarian shepherd stumbles upon a lost illegal refugee in the Balkan mountains near the border.Their meeting is a connection between two different worlds - different ethnic backgrounds, language and culture. The humanity makes them closer and opens a new friendship. Soon they will have to clash with the fear and aggression of the people from the local village. After an incident with the old man, the refugee is faced towards a hard dilemma - to surrender and save the life of his new friend or to escape and leave him die. The humanity prevails again.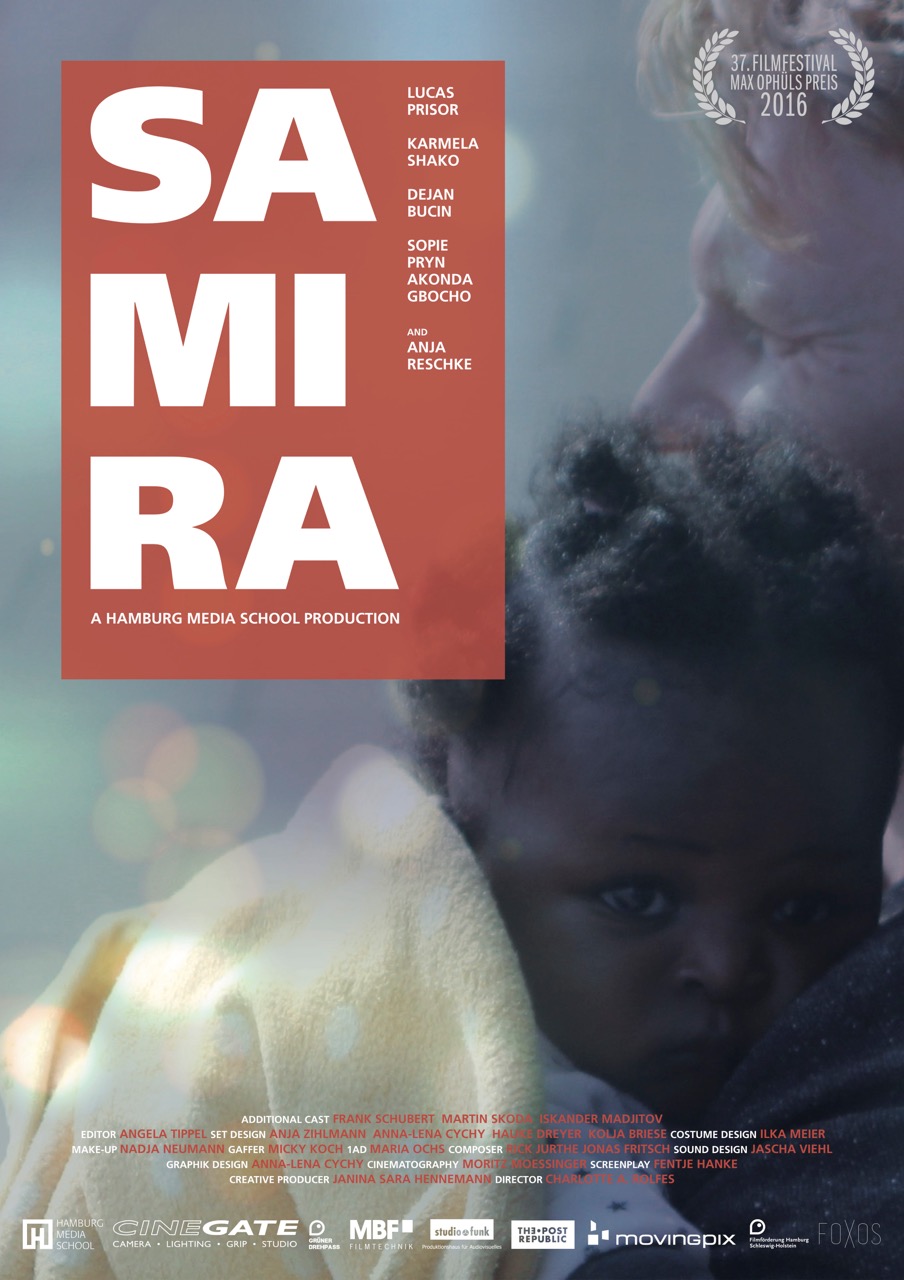 Best Foreign Film
Samira
Hamburg Media School, Germany
16'19
Director: Charlotte A.Rolfes
Screenplay: Fentje Hanke 
Producer: Janina Sara Hennemann
Cinematography: Moritz Moessinger
Editing: Angela Tippel
An interpreter has to help a young African woman during a police deployment at the Port of Hamburg. A routine job for Janosch with unexpected consequences.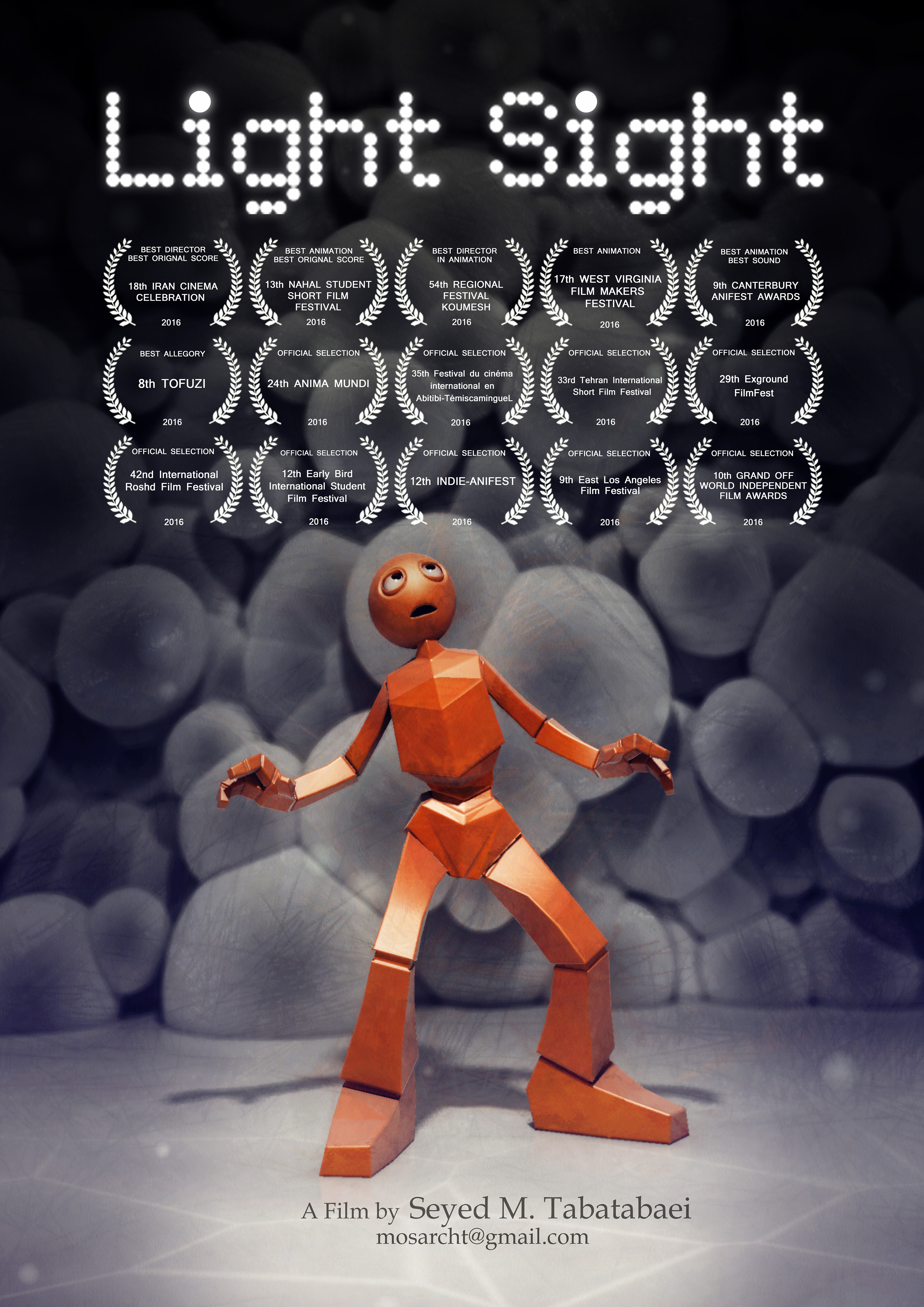 President of the Jury Award
Light Sight
Tehran University of Art, Islamic Republic of Iran
07'34
Written and Directed by Seyed M. Tabatabaei
Animation and VFX: Seyed M. Tabatabaei
Producer: Simin Farrokh Ahmadi
Sound Design: Behrouz Shahamat
M.E., the character of the story, is born inside a room made of varied sized spheres and brightened by a floating light. While M.E. is greatly astonished by the light, the spheres start glittering with colorful displays and attract him to themselves. M.E. loses himself playing with the spheres, which now respond to the commands of his hands.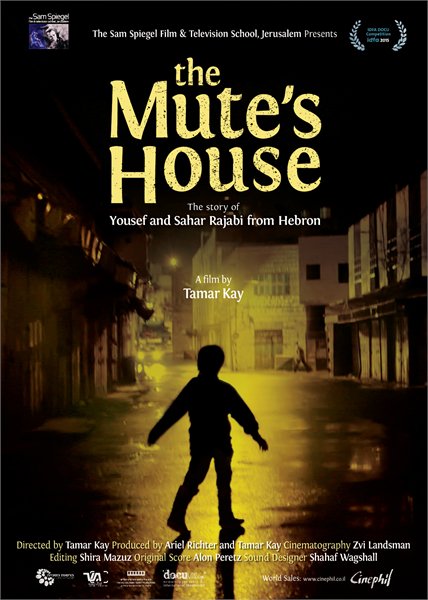 Best Documentary
The Mute's House
The Sam Spiegel Film & Television School – Jerusalem, Israel
30'00
Written and directed by Tamar Kay
Cinematography: Zvi Landsman
Editing: Shira Mazuz
A building in Hebron, which has been deserted by its Palestinian owners, is called "The Mute's House" by the Israeli soldiers stationed there and by the tour guides who pass by. The building's only occupants are a deaf woman, Sahar, and her eight-year-old son, Yousef. The family's unique story, which unfolds against the backdrop of the Israeli-Palestinian conflict, is told through the eyes of the young and charismatic Yousef, as he goes through his daily routine in both the Jewish and Muslim areas of a city torn apart by hatred and violence.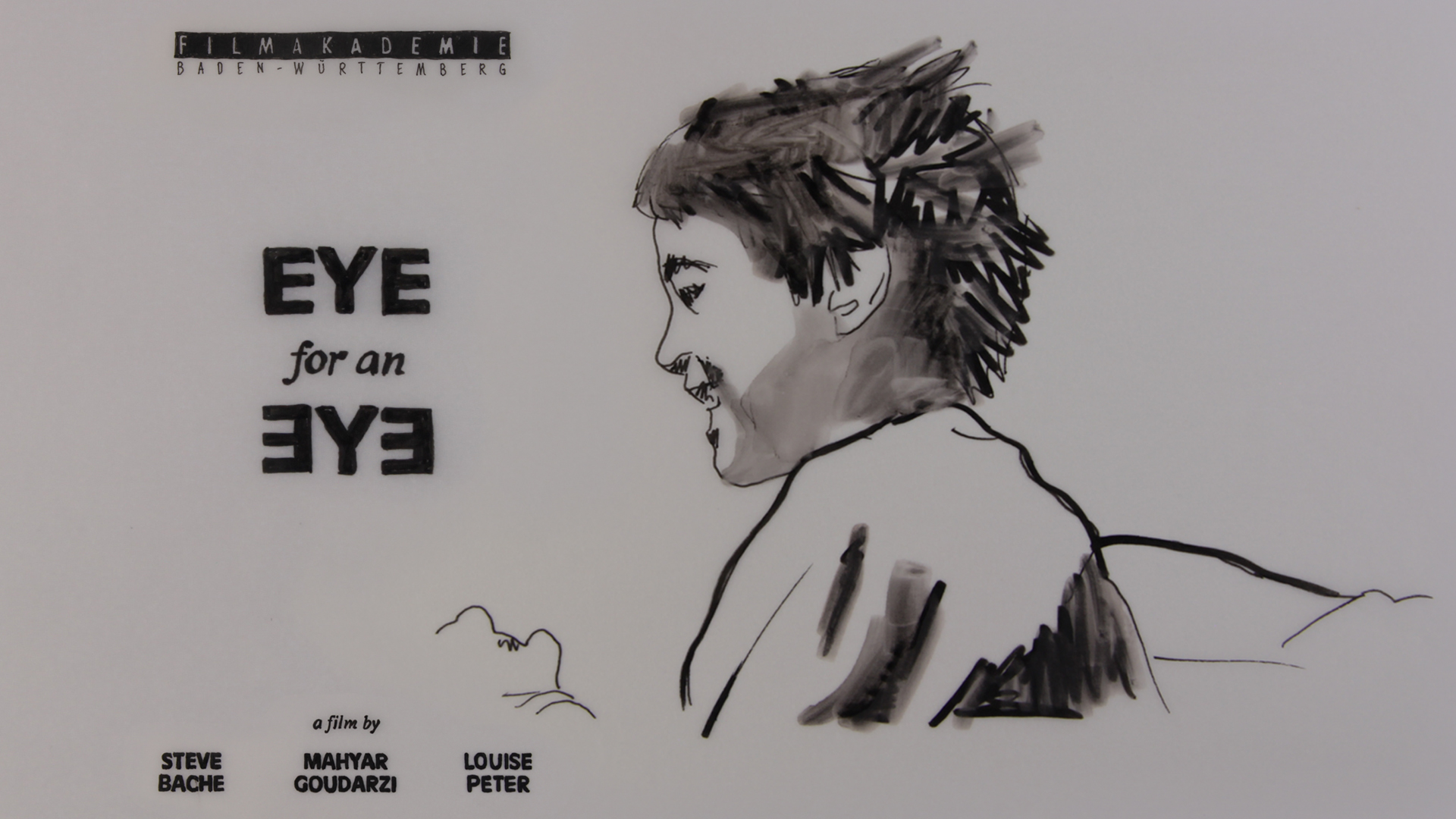 Best Animation
Eye of an Eye
Film Academie Baden-Wurttemberg, Germany
04'25
Written and directed by Steve Bache, Mahyar Goudarzi, Louise Peter
Producer: Marcus Kaatsch
Frederick Baer spent over a decade on death row in Indiana State Prison. He is still waiting for his death penalty to be executed. Hand-drawn animated Documentary about a murderers time on death row and the conflicts about his guilt and destiny.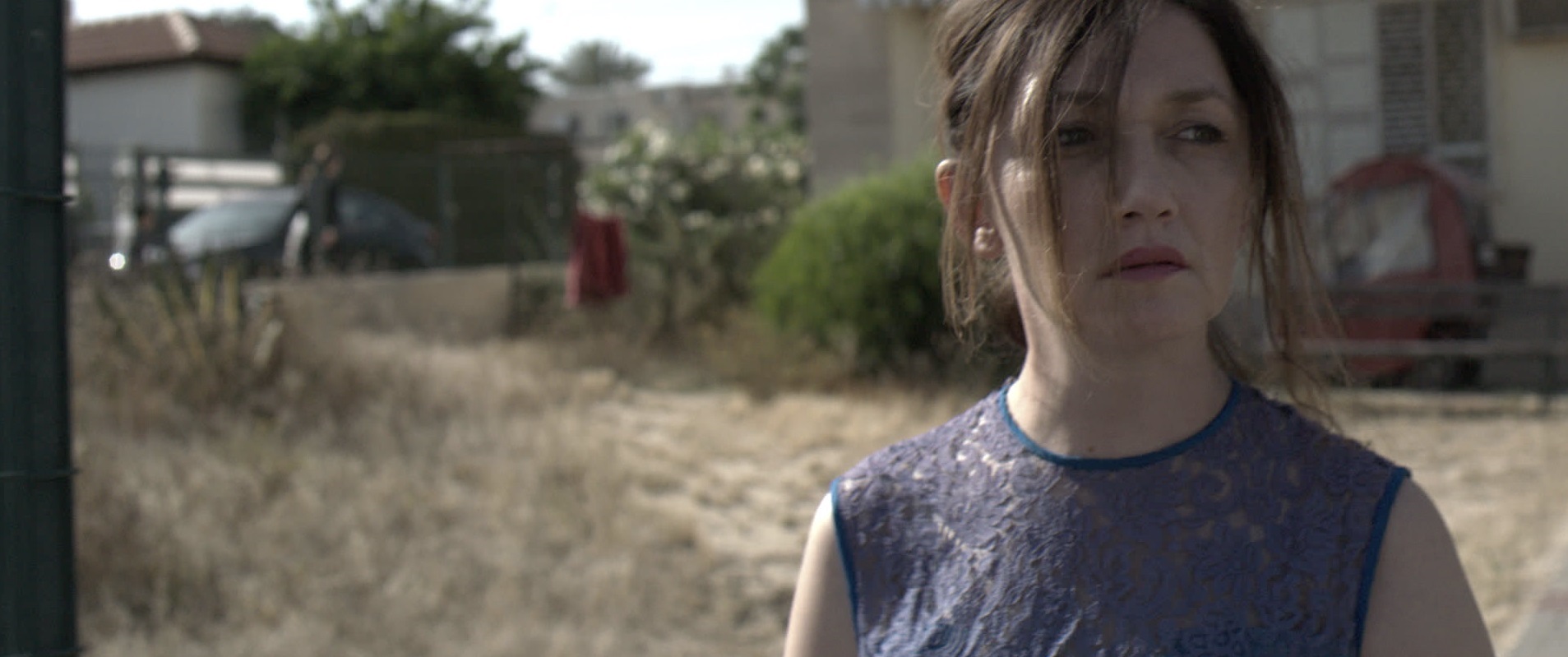 Best Directing
Anna
The Sam Spiegel Film & Television School – Jerusalem, Israel
24'00
Written and Directed by Or Sinai
Cinematography: Saar Mizrahi
Editing: Noy Barak
It's a hot summer's day, and for the first time in years Anna, the sewing workshop worker, unexpectedly finds herself alone, without her son. She sets out for a free night, roaming the streets of her small desert town, looking for a man who can touch her, even just for one brief moment.
Best screenplay
Boat People
University for Television and Film in Munich, Germany
28'00
Written and Directed by Paul Meschùh
Producer: Therese Seemann
Cinematography: Markus E. Müller
Editing: Matthias Writze
On his journey from Somalia to Europe, shipwrecked Moussa is picked up by a wealthy
couple on their luxurious catamaran.
The athletic young man is the only survivor of a disaster in the Mediterranean Sea and asks Hannes and Gerlinde to smuggle him across the border. Questioning Moussa's true intentions, the yacht owners are torn between mistrust, fear and the urge for helping a fellow human being. A political drama of two separated worlds colliding within one global community.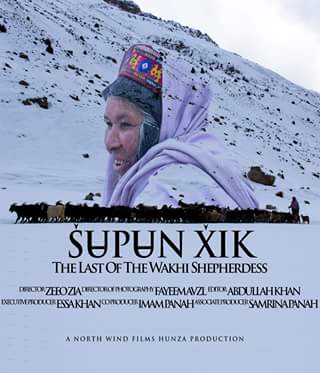 Best Cinematography
Supun Xik -The Last of the Wakhi Shepherdess
School of Creative Arts University of Lahore, Pakistan
13'00
Written and Directed by Muhammad Zia
Producer: Essa Khan
Cinematography: Fayeem Avzl
Editing: Abdullah Khan
A courageous and determined shepherdess deserts her home to live in the pasture with her live stock confronting the harsh environment to keep the century old tradition of shepherding alive.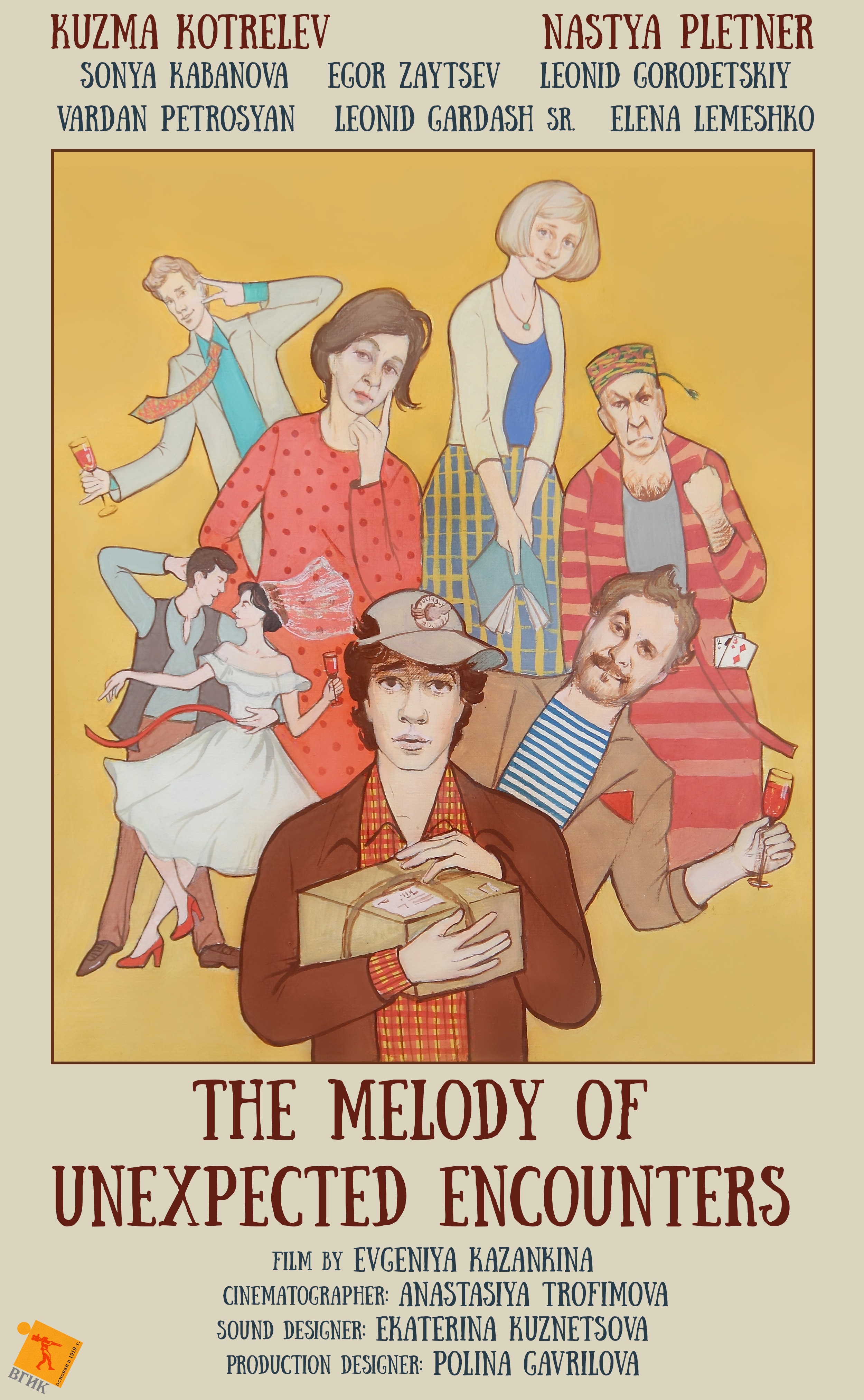 Best Editing
The melody of unexpected encounters
State University of Cinematography named after S. Gerasimov (VGIK), Russia
12'30
Written and Directed by Evgeniya Kazankina
Producer: Nadezhda Stepanova
Cinematography: Anastasiya Trofimova
Sound Design: Ekaterina Kuznetsova
Editing: Evgeniya Kazankina
A young Courier rides a scooter in order to deliver a parcel. He is sloshed by a flusher truck on his way and the name of the addressee written on the parcel becomes unreadable. When the Courier arrives to the destination, he realizes that the parcel is addressed to one of the lodgers of a communal apartment but he doesn't know to whom exactly.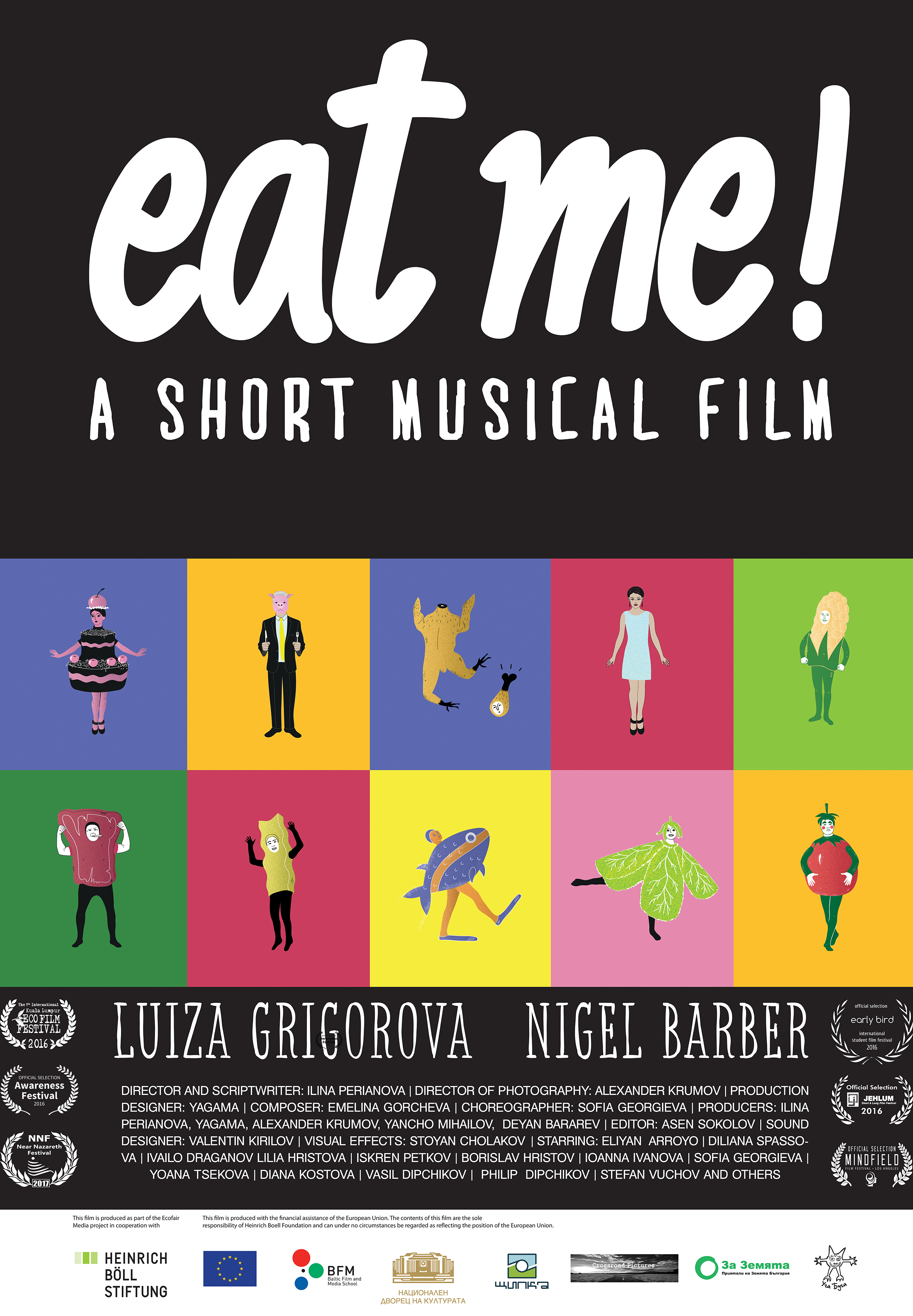 Special Mention
Eat Me!
 Baltic Film and Media School, Estonia
20'56
Written and Directed by Ilina Perianova
Composer: Emelina Gorcheva
Cinematography: Alexander Krumov
Editing: Asen Sokolov
Laura, who's obsessed with staying slim, is at an expensive dinner date with her rich and gluttonous boyfriend. But her attitude to life and food change when she meets the singing foods and is dragged into the whirlwind of their dance.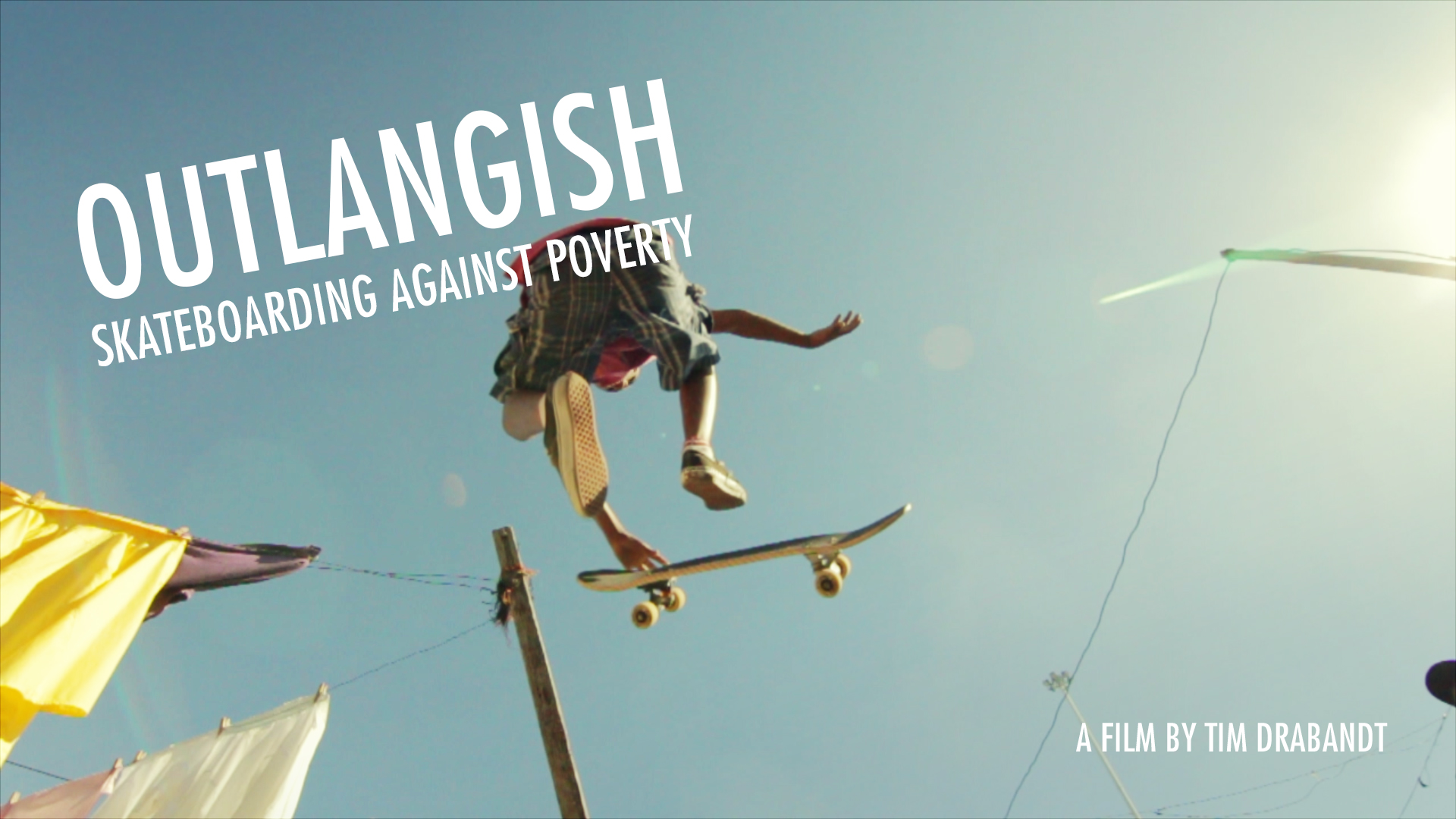 Special Mention
Outlangish - Skateboarding Against Poverty
CPUT Film School in Cape Town, South Africa
08'38
Written and Directed by Tim Drabandt
Outlangish is a South African social project that offers kids from disadvantaged areas in Cape Town an alternative to life on the streets through skateboarding. The sport of skating gives them the opportunity to learn a lot about themselves and their environment. It unifies young people and will keep them in positive spirits.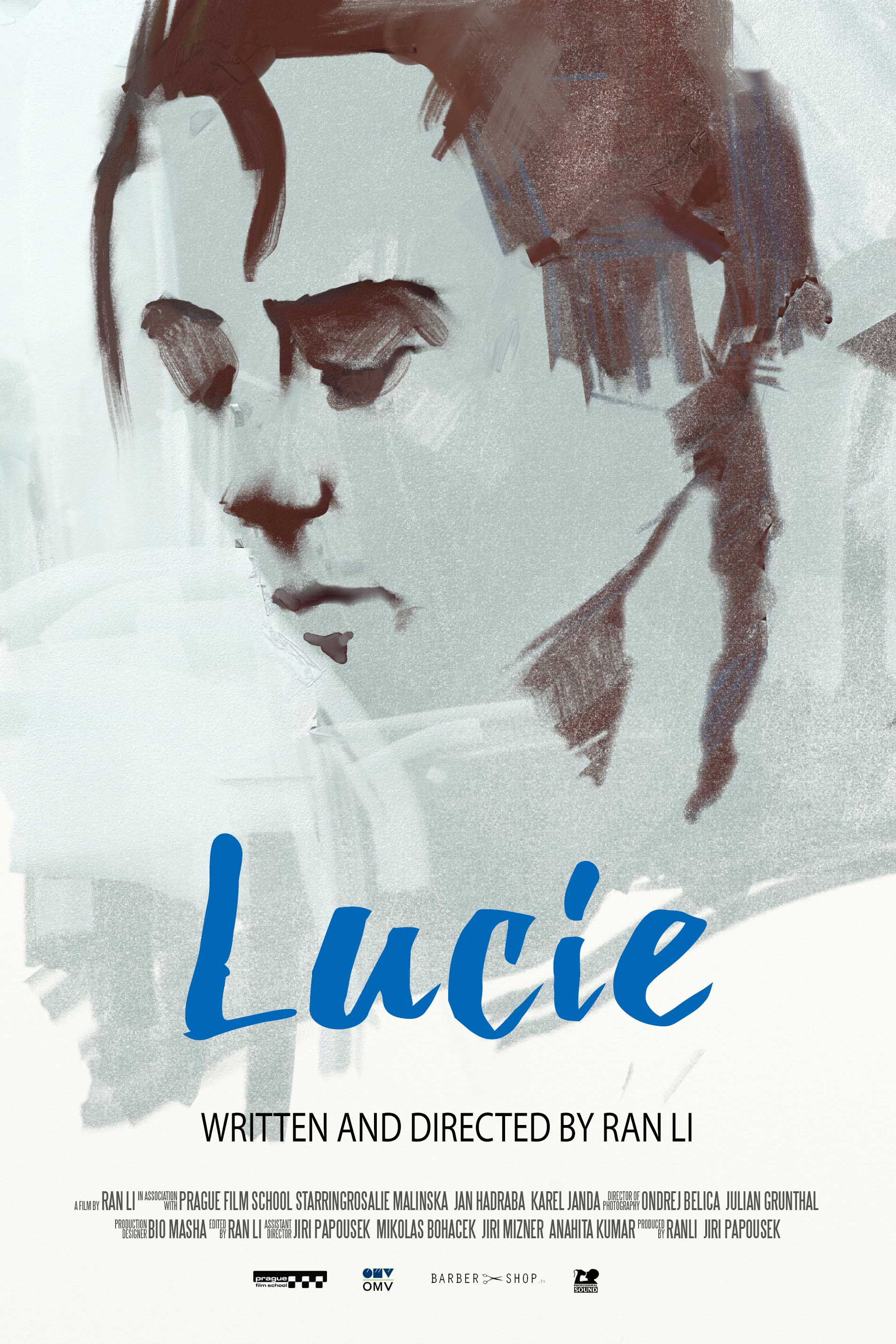 Special Mention
Lucie
Prague Film School, Czech Republic
19'32
Written and Directed by Ran Li
Producer: Ran Li and Jiri Papousek
Cinematography: Ondrej Belica
Editing: Ran Li
After a big fight, teenage girl Lucie steals her boyfriend's dearest motorcycle for revenge. She rides out into town but later realizes the journey might be easy to start but hard to end.