by Radu Barbu
Caragiale Academy of Theatrical Arts and Cinematography, Romania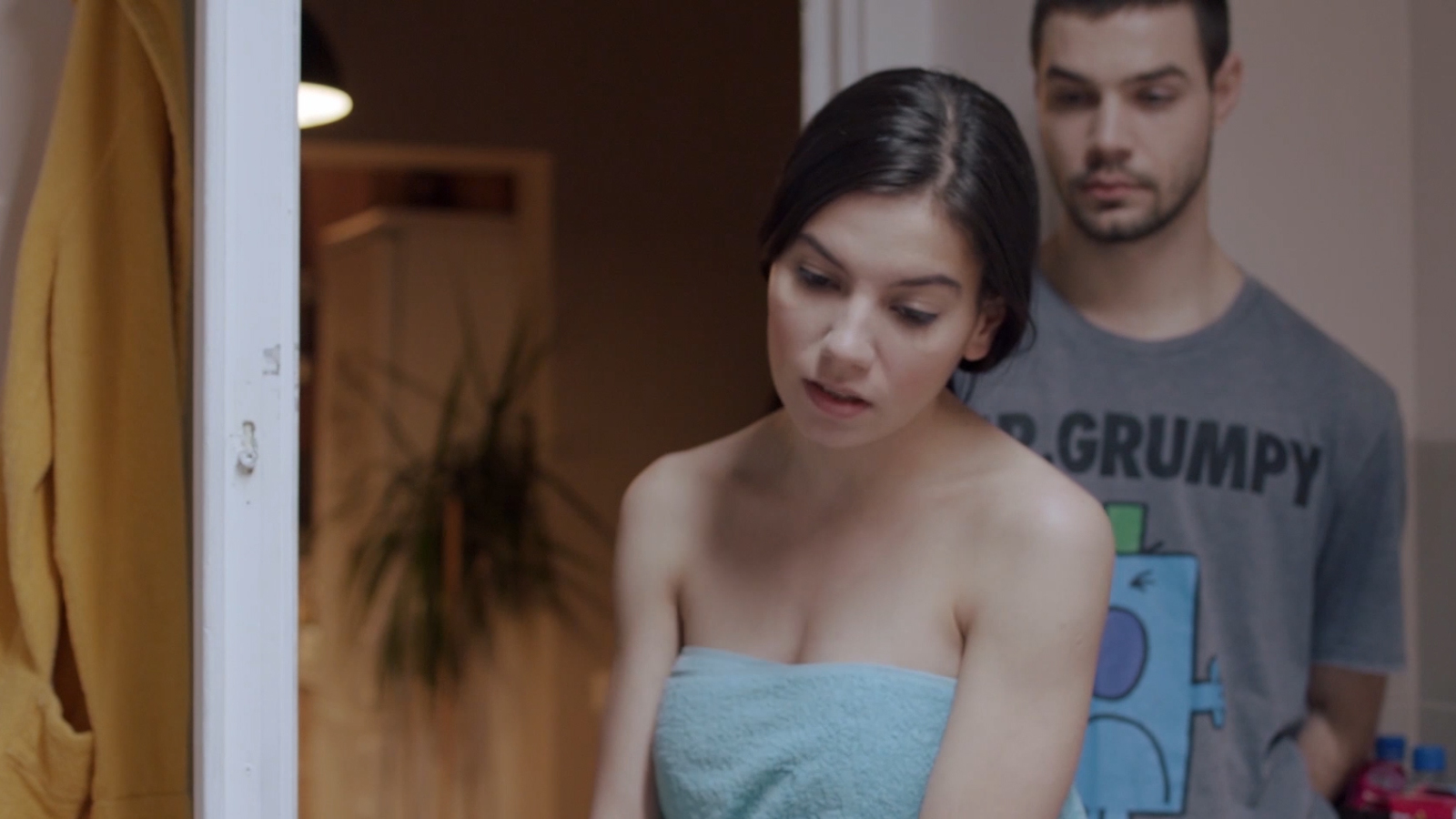 Synopsis
After a water pipe incident, a young couple receives an unexpected visit from their older neighbours. Things get  heated and cause the smouldering problems of the couple to come out.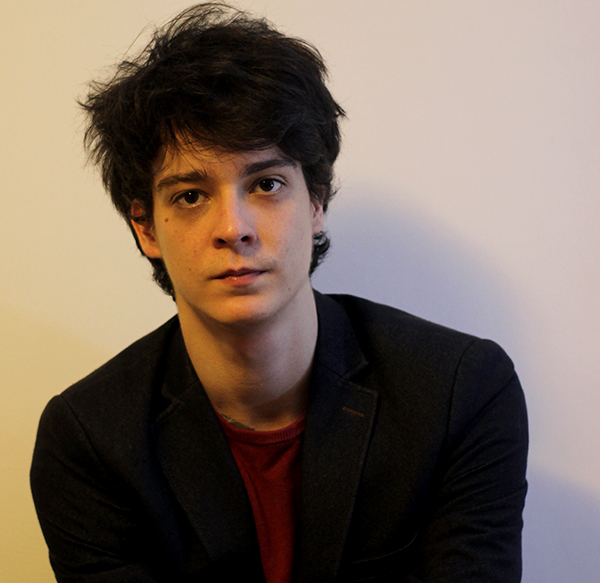 Director's biography
After finishing highschool in 2016, he decided to enroll in Film Directing at National University of Theatre and Film "I.L. Caragiale" in Bucharest. While in the BA program, he directed several shorts, fiction and documentary, both digital and on film. "A mess at apartment 14", his latest film, won the Jury Special Mention at Cinemaiubit Film Festival 2019, and it is now distributed trough various festivals.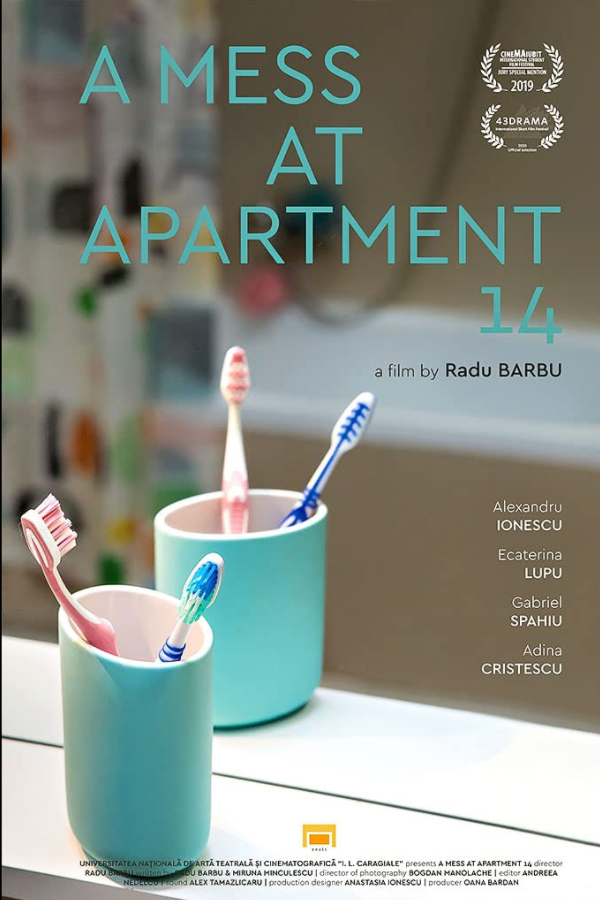 Credits
Director: Radu Barbu
Screenplay: Radu Barbu
Cinematography: Bogdan Manolache
Editing: Andreea Nedelcu
Specifications
Original title: Probleme la apartamentul 14
Running time: 15'
Film type: Fiction
Country: Romania
Completion date: 2019