by Kristina Hristova
New Bulgarian University, Bulgaria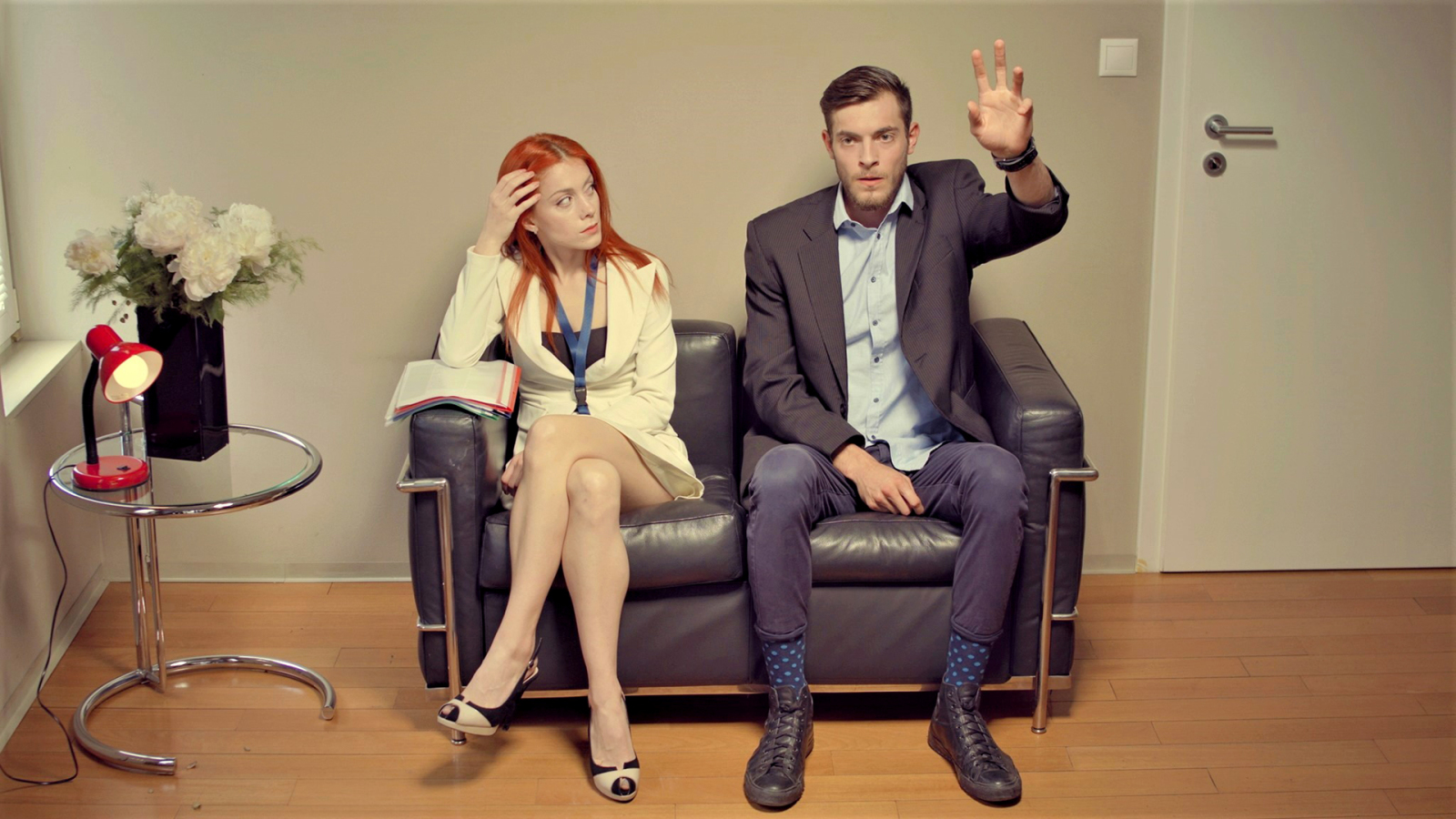 Synopsis
Deyan is in love with his fellow accountant Stella. One day the two are called by the boss due to a messed up invoice. During the tirade, Deyan finds that unbuttoning his shirt gives him the superpower of bravery. This leads to love profits and professional losses.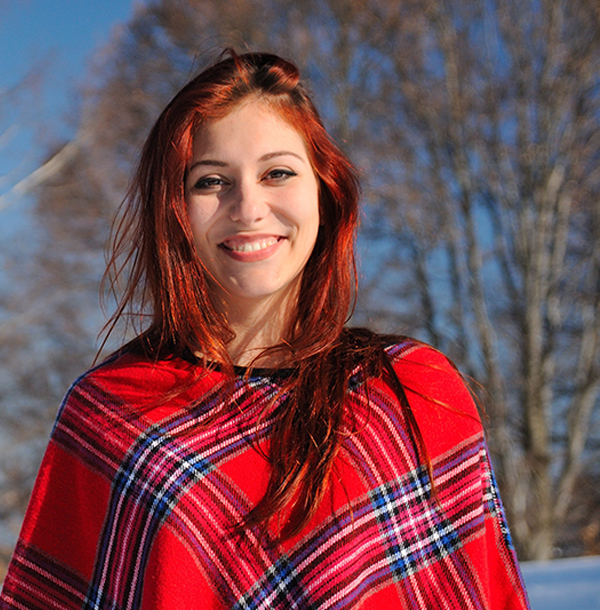 Director's biography
Kristina Hristova is a Bulgarian director and screenwriter. Her debut short, The Revolt of the Suit, is a highly stylised office comedy. The movie was presented at Marché du Film - Festival de Cannes. Kristina's scripts have been shortlisted at From Page to Stage FF and the pitching forum of In the Palace ISFF. While preparing new projects, Kristina works as a legal aid lawyer and translator. Being an avid explorer of paths unknown, she has written dirty comic tales and worked as an author of creative nonfiction.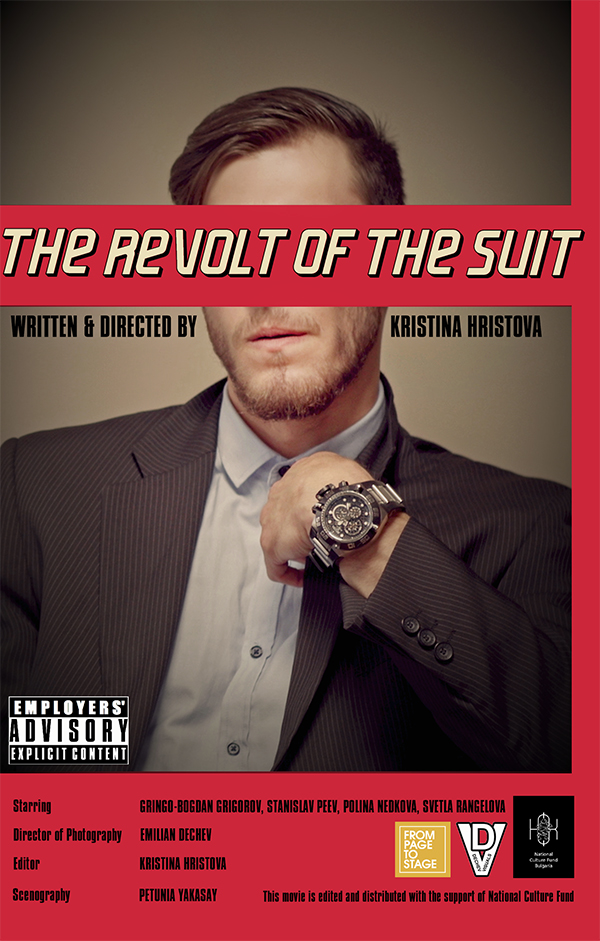 Credits
Director: Kristina Hristova
Screenplay: Kristina Hristova
Cinematography: Emilian Dechev
Music: Milenita
Specifications
Original title: Бунтът на костюма
Running time: 10'
Film type: Fiction
Country: Bulgaria
Completion date: 2021