by Louisa Olivia Brockmann
Hochschule Macromedia, Germany
Synopsis
The psychologist Helena Mertens cares for clients with various perceptual disorders. But she herself constantly finds herself in everyday situations, in which she hurts and harms herself. Nevertheless, she has decided that these incidents are only the origin of a distorted perception and therefore only take place in her head. Thus, these situations have already become normality for her and she tries not to show her dark side to the outside. But is it possible that her brain is also playing a trick on her and that the reality is quite different? Reality is completely different?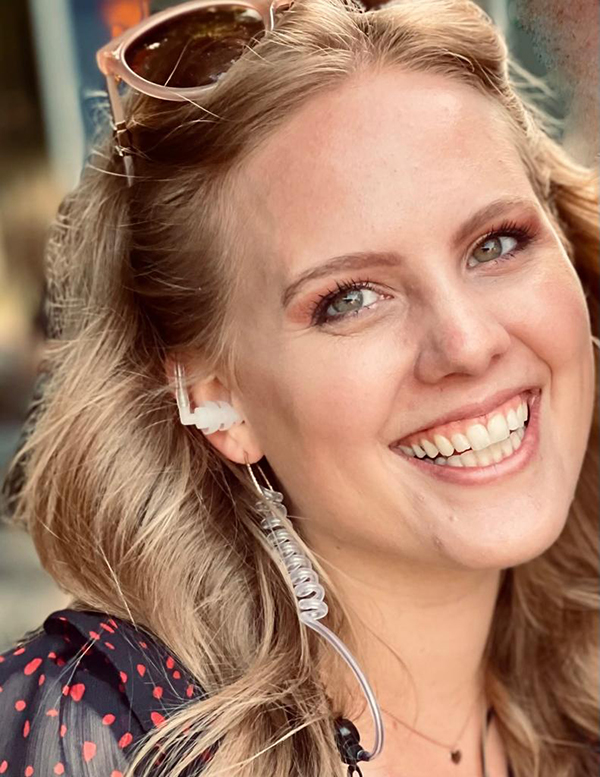 Director's biography
Already in school I was gripped by a passion for film, which made me not only enjoy acting in front of the camera in theater classes, but also fascinated me with the work behind the camera. At the same time, working in the cinema gave me an idea of film marketing. During my internships and various projects, I discovered my love for the film set and working in a team. This ultimately led me to my film studies with a focus on directing at the Macromedia University of Applied Sciences. During my studies I wrote the scripts for the projects "Schlossallee" and "Fünf Finger" and directed them. Through the various projects during my studies, but especially through my final film project "Five Fingers", I knew that I wanted to continue making thrillers in the future, but in which I also wanted to take up topics such as fears in order to introduce the viewer to them in a different, exciting way.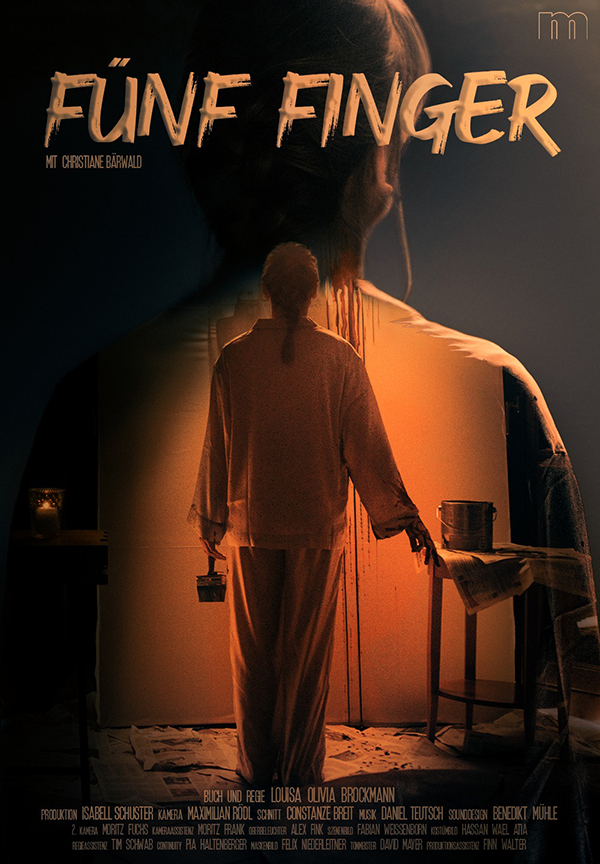 Credits
Director: Louisa Olivia Brockmann
Screenplay: Louisa Olivia Brockmann
Cinematography: Maximilian Rödl
Editing: Constanze Breit
Music: Daniel Teutsch
Producer: Isabell Schuster
Specifications
Original title: Fünf Finger
Running time: 13'
Film type: Fiction
Country: Germany
Completion date: April 2022