by Luis Felipe Ferra
Queen's University Belfast, United Kingdom
Synopsis
Experts speak uncompromisingly about ghostwriting, a seemingly harmless literary exercise that involves legal, contextual, originality, and transparency problems. The film poses an ethical reading that gives rise to various uncertainties and irrefutable truths about the main clients of ghostwriting: media personalities, politicians, and publishers.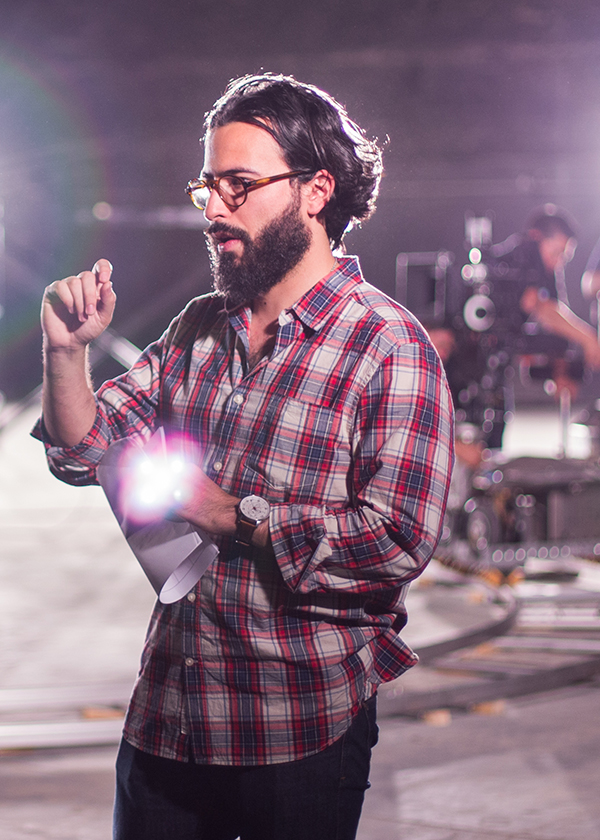 Director's biography
Among Luis Felipe's humanist education there are diverse courses in History of Art, Opera and Classical Greece, likewise he has studied in Italy, Australia, Mexico, Spain, the UK, and the USA. In 2021 Luis Felipe completed a third master's degree in Film at Queen's University Belfast in Northern Ireland (Great Britain), his film dissertation addresses the ethical problems of ghostwriting in Mexico.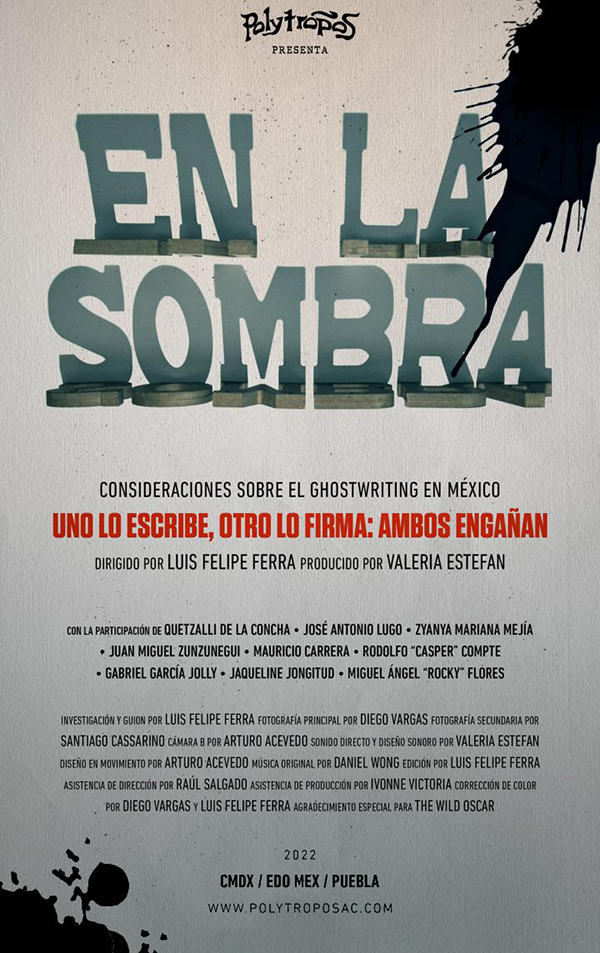 Credits
Director: Luis Felipe Ferra
Screenplay: Luis Felipe Ferra
Cinematography: Diego Vargas
Editing: Luis Felipe Ferra
Music: Daniel Wong
Specifications
Original title: En La Sombra
Running time: 20'
Film type: Documentary
Country: United Kingdom
Completion date: 2021