by Robert Kocsis
Faculty of Theater and Film, Cluj-napoca, Romania
Synopsis
On a morning of a random day, a young Romanian director starts scrolling on his mobile phone, searching and trying to find out how to make his next documentary about the Ukrainian conflict. He has some interviews with people from around the world about this subject, but he does not know how to use them. While scrolling on his phone, he comes across three things: talking to his friends, things he likes and the Ukrainian war. He receives calls and messages from his editor about the next step of the production process, but he does not answer, the scrolling goes on and on. Eventually, he starts to get ideas about how to approach the making of this documentary. The morning routine continues. Just him and the phone. What will be the final form of the documentary?
Director's biography
Graduate of theater directing at the Faculty of Theater and Film at Babes-Bolyai University. Specialized in theater and performance production. Currently enrolled in a Master of Documentary Film at Babes-Bolyai University. Born and raised in Cluj-Napoca, Romania and of Hungarian ethnicity, he strives to work within the local community. He has been involved in a variety of community-based art and theater projects with an accent on the social and the political.
Always passionate about film, he has worked as a journalist, writing about art and culture for journals and newspapers such as Copilot, Transylvania International Film Festival's Aperitif and the Babes-Bolyai University's Rough Cut.
He has also worked as an actor, editor and assistant director on a variety of productions: documentaries, commercials and shorts.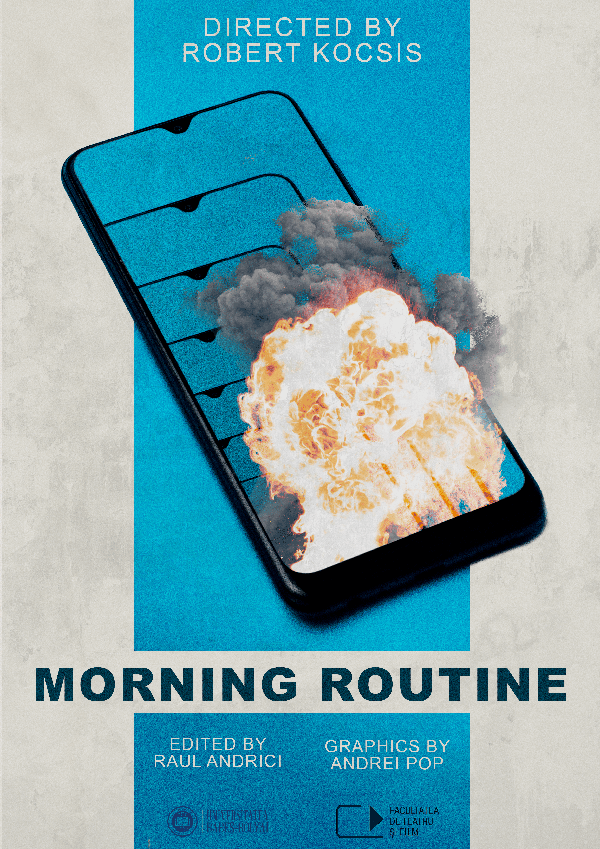 Credits
Director: Robert Kocsis
Screenplay: Robert Kocsis
Editing: Raul Andrici
Specifications
Original title: Morning Routine
Running time: 16'
Film type: Documentary
Country: Romania